Mark Twain hit the proverbial nail on the head when he said, "It usually takes me more than three weeks to prepare a good impromptu speech." Table Topics is Toastmasters' way of teaching impromptu speaking skills and is the ­perfect way to inject serious fun (uh-oh, an oxymoron) into a club meeting. And as Dr. Seuss said, "Fun is good."
While Table Topics can be daunting for new members and those with presentation anxiety, injecting fun into it can help members get involved with an aspect of Toastmasters that they may (eventually) find enjoyable. Thérèse Kinahan, CC, ALB, of Athlone Club in Athlone, Ireland, believes that Table Topics attracts members to each meeting. "Our members really engage with this part of the meeting and don't like it compromised," she says, "When we went from three speeches per night to four, we had to start earlier; people did not want to lose Topics time!"
But calling on members to respond to a random list of topics can get stale. Instead, be creative and shake things up. Below are some ideas for conducting more entertaining Table Topics sessions.
Pull From the Past
Bring in a bag of items from the past, such as a rotary phone, protractor, abacus, slide projector or other items. Members pick an item from the bag and describe what it is and how it's used, even if they have no idea. A speaker once brought in a slide rule and the member who pulled it out of the bag guessed it was used to measure one's foot size. Everyone, including the Table Topics participant, had a big laugh. [A slide rule is a mechanical calculator, used primarily for multiplication and division.]
You can also blindfold participants and ask them to pick an object and describe it by just feeling it. This can evoke waves of laughter depending on the items in the bag.
Story
Story topics include several approaches that exercise the creative part of the brain. All involve telling a story or part of a story about a person, place or item. Don Wadleigh, ACB, of Burlington Area Toastmasters in Burlington, Iowa, used a different approach to the story Table Topic. "I printed off about a dozen large photos of several different things: a baptismal gown, a stream in the woods, a windmill, a dog, etc. I put them face down on the table. Each person had to pick one and explain the story behind, or being told, in that photo."
Heather Perkins of Schooner Toastmasters in Halifax, Nova Scotia, Canada, describes another take on this type of Table Topic. "Give participants four random words and ask them to tell a story using those words. Give each participant a note with the words printed on it so the audience doesn't know the words. When the participant is finished speaking, have the audience guess which words in the topic were the ones that had to be used."
Follow-on
Follow-on involves piggybacking on other responses to the original Table Topic. Kinahan describes it this way: "A person is called by name to respond to a Table Topic and is allocated two minutes. About two or three others can request to 'follow-on' by raising their hand. The Table Topics­master will then recognize them and allow them one minute to speak to the topic. When calling on members, in the first instance, the Table Topics­master calls on those with no roles first, then those with non-speaking roles, finally those with speaking roles."
Speed
For everyone to participate in Table Topics, especially in a well-attended meeting, try Speed Table Topics. Create a numbered list of topics. Each member selects a number and responds to the ­corresponding topic. Each participant has no more than a minute to complete his or her response. The timer signals green at 45 seconds. At one minute, the timer ­signals red. Stop the participant if they have not finished responding at the red signal. Repeat this process until all ­members and guests have participated.
Sell Something
Sometimes it is beneficial for us to stretch our comfort zones and do something we might not ordinarily do, such as sell something. Here is how it works: Bring in a group of advertisements from magazines and/or newspapers. Participants select an ad for a product or service and "sell" it to club members. This method also works with items picked from a bag.
Shake up Table Topics with creative and fun themes to motivate guests to join and to keep members entertained and retained.
---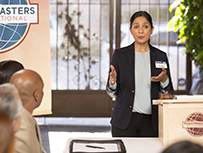 ---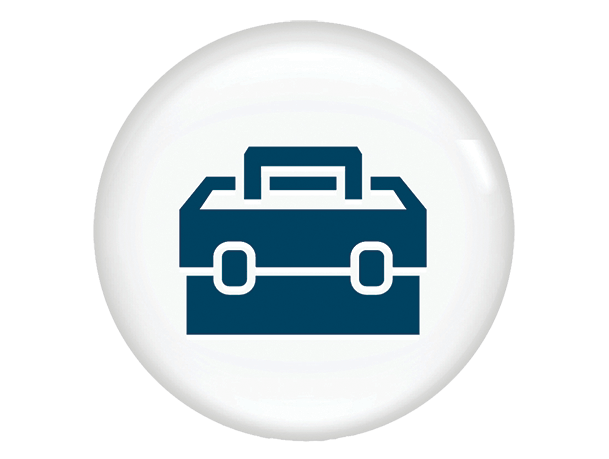 ---