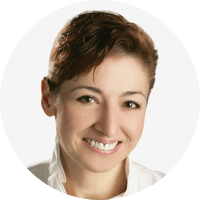 Balabanova teaches the effective techniques of overcoming fear of failure, training for peak performance, and more.
Seattle, Washington, United States • YelenaBalabanova@gmail.com
Yelena Balabanova is a professional speaker from Seattle, Washington. Her subject area expertise includes:
Developing and mastering practice habits for all skills
Overcoming fear of failure
Training for and achieving peak performance
Unlocking creative potential in teams and individuals
Balabanova delivers presentations, keynotes, and workshops for groups from 25 to 2,500 people, tailoring to the needs of the audience. She presents to professional associations, corporations, educators, community groups, and women groups.
A sought-after award-winning artist and inspirational speaker, she has been recognized by the National Foundation for Advancements in the Arts. Her talents have seen her perform and present in Australia, Canada, China, Europe, South Africa, and across the United States. Balabanova was named the "Ten Grands Artist" since 2010.
An Accredited Speaker since 2019, Balabanova earned her doctor of musical arts from the University of Colorado.
On top of being an Accredited Speaker, Balabanova is a Distinguished Toastmaster, the highest level of educational achievement in Toastmasters. She serves as a board member for the Washington State Federation of Music Clubs, the Washington State Music Teachers Association, and the Pacific International Piano Competition with the Bellevue Symphony.
For more information, please visit her website.
---