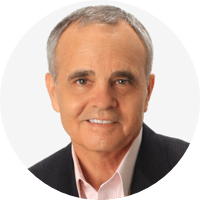 Mayfield speaks on leadership, public speaking and sales.
Los Angeles, California, United States • Terry@TerryMayfield.com
Terry Mayfield is a professional speaker from Los Angeles, California. His subject area expertise includes:
Leadership
Public speaking
Sales
Mayfield offers keynotes, seminars and workshops for business executives, managers, salespeople and those looking to become an Accredited Speaker.
Since 1994, he has given more than 1,400 presentations. Before being a professional speaker, his jobs included working as a division manager, a vice president of sales, a sales trainer and a salesman.
An Accredited Speaker since 2005, Mayfield graduated from the University of Phoenix with a bachelor's degree in business administration.
The Valley Industrial Association awarded him the Volunteer of the Year award.
For more information, please visit his website.
---