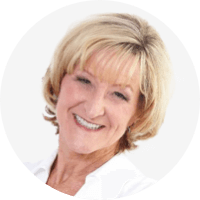 Roush is an expert on boosting attitude and communication skills.
San Diego, California, United States • Sheryl@SherylRoush.com
Sheryl Roush is a professional speaker from San Diego, California. Her subject area expertise includes:
Boosting attitude
Communication skills
Roush works with organizations to increase intrinsic motivation, boost morale, inspire employee engagement, foster team spirit, evaluate customer service and generate more business. Her programs are high-content and highly-tailored, delivered with a motivational style and tone and create immediate results. She delivers keynote addresses, presents at association meetings, offers on-site training and facilitates retreats.
During her 30-year career, Roush has made over 3,500 presentations across the globe. She has owned eight businesses, starting when she was only 16 years old. With 40 years of diverse experience, she has learned to blend skills for communicating in person, in public and in print.
An Accredited Speaker since 1993, Roush earned her associate degree in commercial art from San Diego City College. She has continued her education by being a part of the San Diego Professional Coaches Alliance.
On top of her career as a professional speaker, Roush is an accomplished author, publishing 17 books to date. Her work won her the 2016 Author of Influence Award.
For more information, please visit her website.
---