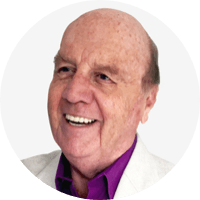 Mackay talks about humor in life and work, goal achievement, and leaving a leadership legacy.
Aurora, Ontario, Canada • Ross@RossMackay.com
Ross Mackay is a professional speaker from Aurora, Ontario, Canada. His subject area expertise includes:
Humor in life and at work
The reality of goal achievement
Leaving a leadership legacy
Mackay delivers a limited number of seminars and keynote addresses at Toastmasters conferences and training events and serves as an entertainer for senior citizen groups.
For over 25 years, Mackay maintained a professional speaking and training business that provided him with the opportunity to work with diverse audiences in 34 countries around the world.
An Accredited Speaker since 2007, Mackay was inducted into the Canadian Speaking Hall of Fame in 2022.
He has authored five non-fiction books, including an international best seller in the engineering field.
For more information, please visit his website.
---