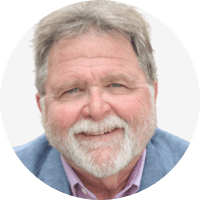 Chapman speaks on organizational transformation, leadership development, strategy and personal and professional growth.
Atlanta, Georgia, United States • Ron@RonaldChapman.com
Ronald Chapman is a professional speaker from Atlanta, Georgia. His subject area expertise includes:
Leadership development
Organizational transformation
Personal and professional growth
Strategy
Chapman delivers workshops, facilitated retreats and interactive keynotes to businesses, government, individuals and groups.
With 35 years of experience, he has worked in all facets of leadership, organization and personal development and in a wide variety of industries.
An Accredited Speaker since 2005, Chapman graduated from the University at Albany with a Masters in Social Welfare.
During his career, he authored five books and three audio sets regarding different facets of transformation. He served for ten years as the chair and director of Holistic Management International. Twice, the National Federation of Press Women honored Chapman with the Best Radio Commentary award.
For more information, please visit his website.
---