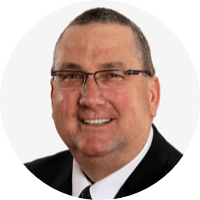 Wood combines his skills as a comedy entertainer into his virtual and live presentations about leadership, connection, and presentation skills.
Winnipeg, Manitoba, Canada • Comedyillusions.com
Greg Wood is a virtual presenter and professional speaker/entertainer from Winnipeg, Manitoba, Canada. He works at the intersection of presentations, communications, and influence. His subject area expertise includes:
Leadership
Presentation Skills
Connection
Developing self-esteem
Wood delivers keynotes and workshops for businesses, associations and schools.
After 20 years of running his own professional land surveying business, Wood felt compelled to add value to others in another way—to help them move from success to significance. He changed career paths and worked for several years with Leader Impact Group as a trainer and event producer. Wood's ability to blend these experiences with his unique talents as a comedy entertainer makes him a refreshing, substantive, and valuable resource for those seeking to increase their influence through his dynamic and transforming presentation. Over the course of his 25-plus year professional speaking career, he has presented in 10 countries on five continents.
An Accredited Speaker since 2018, Wood graduated from Trinity College with a bachelor's degree in theology. He studied leadership under John Maxwell and became a certified speaker, coach and teacher with the John Maxwell Team.
On top of being an Accredited Speaker, Wood is a Certified Virtual Presenter and a Distinguished Toastmaster, the highest level of educational achievement in Toastmasters. Twice, Wood has won Manitoba's "Close-Up Illusionist Award" and has been selected three times as Winnipeg's "Best of Variety Act."
For more information, please visit his website.
---