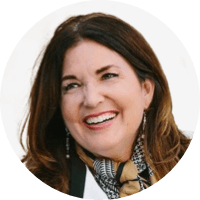 Kay speaks on the topics of entrepreneurship, finances and leadership, as well as inspiring military and first responders.
Palmdale, California, United States • Ellie@EllieKay.com
Ellie Kay is a professional speaker from Palmdale, California. Her subject area expertise includes:
Entrepreneurship
Finances
Inspiring military and first responders
Leadership
Kay delivers keynotes and workshops for corporate events, conferences, women's events, podcasters, college students and more.
To date, Kay has authored 15 books, including "Lean Body Fat Wallet" and "Heroes at Home." Along with her daughter, she hosts a podcast titled "The Money Millhouse." A media veteran, Kay has given more than 2,800 media interviews and has been a subject matter expert for publications, including the Wall Street Journal and New York Times. Currently, she provides financial education to military members through her "Heroes at Home" financial event.
An Accredited Speaker since 2015, Kay holds a Bachelor of Arts degree in management of human resources. She is a certified admissions liaison officer and is certified in selective service system training.
On top of being an Accredited Speaker, Kay is a Distinguished Toastmaster, the highest level of educational achievement in Toastmasters. In recognition of her volunteer work, she was awarded the Dr. Mary E. Walker Award, which is the United States' Army's highest civilian award. She sits on the board of directors for both the Military Family Advisory Network and the Association for Financial Counseling and Planning Education.
For more information, please visit her website.
---