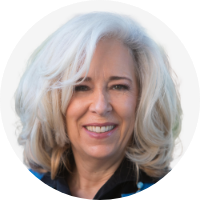 Fernandez offers insight on negotiation, contracts, leadership, self-leadership, speaking skills and more.
Irvine, California, United States • Eldonna@ThinkLikeANegotiator.com
Eldonna Lewis Fernandez is a professional speaker from Irvine, California. Her subject area expertise includes:
Thinking Like A Negotiator
Leadership and team building
Negotiation and contracts
Self-leadership
Speaking skills
Fernandez delivers experiential trainings, workshops, keynote presentations, webinars and works as an event emcee. Her audience includes corporations, conferences, associations, organizations, small business owners, government agencies, sales professionals and more.
She has authored two books, co-authored another book and has had her work published in dozens of publications. On top of her written work, she has appeared on several television and radio shows to share her expertise.
An Accredited Speaker since 2016, Fernandez graduated from Park University with a bachelor's degree in business management. She also earned her associate degree in contract management. For 23 years, she served in the United States Air Force as a contracts specialist and manager, where she negotiated hundreds of millions of dollars worth of domestic and international contracts.
Fernandez is certified in neuro linguistic programming and coaching.
For more information, please visit her website.
---