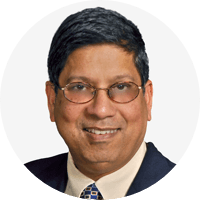 Abayasekara speaks about public speaking, communication, teamwork, spiritual enrichment, and human behavioral styles.
Sunbury, Pennsylvania, United States • DAbayasekara@susumc.org
Dilip Abayasekara is a professional speaker from Sunbury, Pennsylvania. His subject area expertise includes:
Communication
Human behavioral styles
Public speaking
Spiritual enrichment
Teamwork
Abayasekara delivers inspirational keynotes, seminars, and workshops for corporations, businesses, conventions, conferences, associations, and churches. He also offers speech coaching for individuals and groups.
In his career, Abayasekara has worked as an industrial scientist and a college professor. He has worked as an inspirational speaker, trainer, and coach for 24 years and currently serves as a pastor.
An Accredited Speaker since 1996, Abayasekara earned his Ph.D. in organic and polymer chemistry from Virginia Commonwealth University. He is a certified DiSC trainer.
During the 2005-2006 program year, he served as the International President of Toastmasters. He was honored with a lifetime achievement award by the Sri Lanka Foundation, he holds three patents in the United States and he authored the book "The Path of the Genie – Your Journey to Your Heart's Desire."
For more information, please visit his website.
---