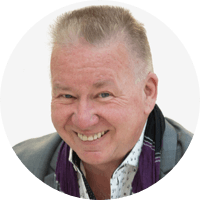 Hooey shares tips for enhanced leadership, productivity and time management, powerful presentation skills, and more.
Egremont, Alberta, Canada • BHooey@mcsnet.ca
Bob Hooey is a professional speaker from Egremont, Alberta, Canada. His subject area expertise includes:
Creativity, sales and management success
Enhanced leadership
Powerful presentation skills
Productivity and time management
Hooey delivers inspirational keynotes, engaging workshops, and seminars and emcees for award events. He partners with committed leaders and organizations who want to enhance profitable growth and sustainable success.
Over the past 25 years, Hooey has traveled the globe, speaking to leaders, business owners, and professional associates. He is a charter member of the Canadian Association of Professional Speakers and the Global Speakers Federation. When not traveling and speaking to large audiences, Hooey has taught numerous programs at colleges across North America.
An Accredited Speaker since 1998, Hooey has served as both a district governor and region director.
A prolific author, he has written more than 30 books on leadership and business. Through his work, Hooey has been recognized by the United Nations, the National Speakers Association and the Canadian Association of Professional Speakers.
For more information, please visit his website.
---