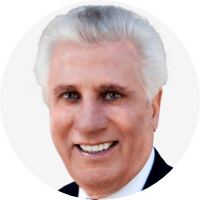 Choate inspires and motivates while also speaking on effective communication and sales.
Westlake Village, California, United States • PapaChoate@Gmail.com
Wayne Choate is a professional speaker from Westlake Village, California. His subject area expertise includes:
Effective communication
Inspiration
Motivation
Sales
Choate offers keynotes, seminars and communication workshops to sales associates, businesses and Toastmasters district conferences.
During his career, Choate has worked as a sales consultant with a pharmaceutical company and as the national sales director for a technology firm.
An Accredited Speaker since 1995, Choate graduated from the University of Tennessee with a bachelor's degree in business administration.
On top of being an Accredited Speaker, Choate is a Distinguished Toastmaster, the highest level of educational achievement in Toastmasters. In his career working in sales, he won several awards as salesperson of the year.
For more information, he can be contacted at papachoate@gmail.com.
---