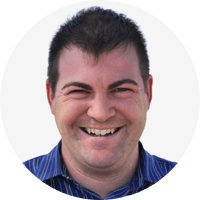 Iland speaks on human potential, self-empowerment, self-actualization, presentation delivery, and autism.
Los Angeles, California, United States • Tom@ThomasIland.com
Thomas Iland is a professional speaker from Los Angeles, California. His subject area expertise includes:
Autism
Human potential
Presentation delivery
Self-empowerment
Iland delivers keynote presentations on realizing your true potential and becoming your best self, based on the lessons learned from his life with autism. He speaks to decisionmakers, ranging from entrepreneurs looking to invent or reinvent themselves, to executives of large organizations searching for new and exciting ideas.
In the past, Iland worked as a certified public accountant. Since leaving his accounting career, he now specializes in personal coaching, specifically maximizing human potential as a certified human potential coach.
An Accredited Speaker since 2019, Iland holds a bachelor's of science degree in accountancy from the California State University, Northridge.
On top of being an Accredited Speaker, Iland is a Distinguished Toastmaster, the highest level of educational achievement in Toastmasters.
For more information, please visit his website.
---