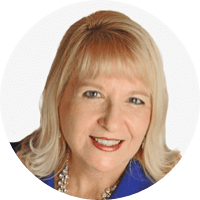 Miller presents on communication and presentation skills, motivation, humor and healing, leadership and more.
State College, Pennsylvania, United States • Tammy@TammySpeaks.com
Tammy Miller is a professional speaker from State College, Pennsylvania. Her subject area expertise includes:
Business and dining etiquette
Communication and presentation skills
Humor and healing
Leadership
Motivation
Miller offers workshops, keynotes and seminars to businesses, women's groups, schools, Toastmasters audiences and communities.
Over the past 25 years, Miller trained, instructed and entertained a wide array of audiences. She has written five books, including "My Life is Just Speech Material, and So is Yours," which is designed to help people become better presenters.
An Accredited Speaker since 2013, Miller graduated from Penn State University with a Master of Arts in speech communication. On top of being a professional speaker, Miller is an auctioneer who graduated from the Certified Auction Institute and has won several awards in the field.
The Huffington Post named Miller one of 15 women over the age of 50 to watch in 2015. Her alma matter, Penn State, awarded her the Barash Award for Human Services. She was nominated as one of the top 50 women in business in the commonwealth of Pennsylvania by the Small Business Development Center.
For more information, she can be contacted at tammy@tammyspeaks.com.
---