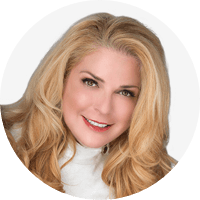 Dahl speaks on leadership topics such as personal branding, executive presence, and confident communications.
Chicago, Illinois, United States • Sima@SimaDahl.com
Sima Dahl is a professional speaker from Chicago, Illinois. Her subject area expertise includes:
Confident communications
Executive presence
Personal branding
Social selling
Dahl delivers keynotes and workshops for professionals, including business owners, high potential leaders, sales teams, affinity groups, and more.
Dahl is a branding visionary who will revolutionize the way you think about generating demand. She has traveled from Boston to Budapest to show sales, marketing, and HR leaders how to drive sales, attract top talent, and increase retention. With bold candor, unfiltered honesty, and her signature charismatic style, Dahl will challenge you to stand out, stay relevant, and be in demand.
An Accredited Speaker since 2019, Dahl holds a master of business administration degree with honors from DePaul University and a bachelor of arts degree from the University of Illinois, where she was an Edmund James Scholar.
In 2017, she earned the certified speaking professional designation from the National Speakers Association, and she was awarded the President's Spirit Award from the Illinois chapter.
For more information, please visit her website.
---