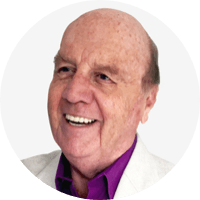 Mackay talks about the neuroscience of goal achievement, humor, leaving a leadership legacy and powerful public presentations.
Toronto, Ontario, Canada • Ross@RossMackay.com
Ross Mackay is a professional speaker from Toronto, Ontario, Canada. His subject area expertise includes:
Humor
Leaving a leadership legacy
The neuroscience of goal achievement
Powerful public presentations
Mackay delivers workshops, seminars and keynote addresses to Toastmasters district conferences and club officer training events, as well as senior citizen groups.
For 25 years, Mackay maintained a professional training business. Now retired, he spends his time as an entertainer and speaker.
An Accredited Speaker since 2007, Mackay obtained an undergraduate degree in engineering from Stow College before getting a degree in business administration from Seneca College.
He has authored five non-fiction books, including one that is an international best seller in the pump engineering field.
For more information, please visit his website.
---