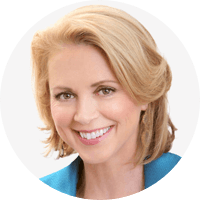 Rice is an expert on leadership, the power of posture and the power of resiliency.
New York, New York, United States • Rochelle@RochelleRice.com
Rochelle Rice is a professional speaker from New York, New York. Her subject area expertise includes:
Body based leadership
The power of posture for effective leadership
The power of resiliency in an unstable world
Rice delivers keynotes, seminars, webinars and online presentations for corporate events, association conferences, women in business and women in leadership.
As a former professional jazz dancer, Rice knows how to move people. She utilizes movement during her presentations, as it helps enhance learning, improves cognition and the ability to retain learned information.
An Accredited Speaker since 2010, Rice graduated with a Master of Arts from New York University. She served as Co-Council Chair for the 2021-2022 Accredited Speaker Program.
During her career, Rice has authored two books, titled "Real Fitness for Real Women" and "Size Sensitivity Training."
For more information, please visit her website.
---