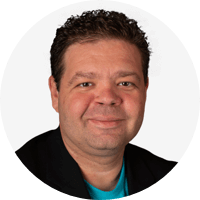 Artale speaks on motivation, work-life balance, disability in the workplace, and leadership.
Swartz Creek, Michigan, United States • Paul@PaulArtale.com
Paul Artale is a professional speaker from Swartz Creek, Michigan. His subject matter expertise includes:
Motivation and winning mindsets
Disability in the workplace
Leadership
Work-life balance
Presentation confidence
Impactful storytelling
Artale delivers keynotes, workshops, and seminars to associations, corporate events, human resource associations and departments, as well as groups in both K-12 and higher education. His signature keynote is titled "Hit Hard: 3 Must-Have Mindsets to Breakthrough Challenges," which tells the story of how he overcame physical disability to achieve his dream of playing college football.
Prior to becoming a full-time speaker, Artale worked in higher education and served as director of residence life and director of leadership programs for over 15 years. He also worked as a high school special education teacher and college football coach in the past.
An Accredited Speaker since 2019, Artale earned his Ph.D. from Michigan State University, where his research focused on the positive impact work-life balance initiatives and flexible work arrangements have on employee retention and performance. Twice, he received the Wilson Fellowship for excellence in emerging human resource research. The University of Toronto awarded him the Bennet Award, which is given to the school's football player who has overcome great obstacles in their career. He is also the recipient of the Drudel Award for excellence in special education.
On top of being an Accredited Speaker, Artale is a Distinguished Toastmaster, the highest level of educational achievement in Toastmasters. He is a two time semi-finalist in the World Championship of Public Speaking, including a third place semifinal finish in 2018.
For more information, please visit his website.
---