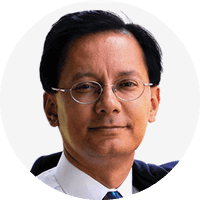 Rambow is a productivity trainer who shows people and organizations how to accomplish more in less time.
Tampa, Florida, United States • RambowClasses@Gmail.com
Kai Rambow is a professional speaker from Tampa, Florida. His subject area expertise includes:
Rambow delivers one- to three-day training sessions, or occasional shorter workshops or keynotes to businesses, government, non-profit and the military.
In his career, Rambow has authored over 500 published articles. He frequently shares insights in his programs that he gained from interviewing top performers, including the Blue Angels and the Golden Knights. Rambow has delivered over 2,800 presentations to over 250 clients in North America, South America, the Caribbean, Europe, Asia and Australia.
An Accredited Speaker since 1998, Rambow graduated from York University with a bachelor's degree in communications.
On top of being an Accredited Speaker, Rambow is a Distinguished Toastmaster, the highest level of educational achievement in Toastmasters.
For more information, please visit his website.
---