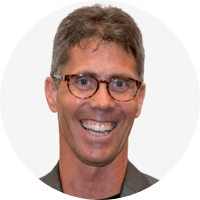 Grondin addresses education, wellness, communication skills and leadership in his presentations.
Moncton, New Brunswick, Canada • Joe@JoeGrondin.com
Joe Grondin is a professional speaker from Moncton, New Brunswick, Canada. His subject area expertise includes:
Communication skills
Education
Leadership
Wellness
Grondin delivers keynote addresses and workshops for educators, corporations, students ranging from elementary school to college-aged and Toastmasters.
Before becoming a professional speaker, Grondin served as a teacher and administrator, dating back to 1983. He worked with students of all age and worked with "at-risk" students for a decade. As an author, Grondin wrote books titled "Living in Harmony with our Children" and "Speak to Reach," as well as creating "Developing Your Signature," an audio book. He is a two-time World Championship of Public Speaking® finalist and has delivered TEDx talks.
An Accredited Speaker since 2017, Grondin holds a master's in teaching and administration from Springfield College.
On top of being an Accredited Speaker, Grondin is a Distinguished Toastmaster, the highest level of educational achievement in Toastmasters. He also has won Toastmaster of the year twice.
For more information, please visit his website.
---