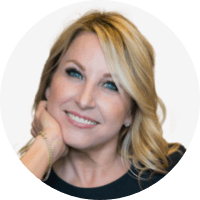 Marek provides the tools necessary to eliminate worry, reduce stress, and cultivate inner peace.
Whitby, Ontario, Canada • Denise@DeniseMarek.com

Denise Marek is a professional speaker from Whitby, Ontario, Canada. Her subject matter expertise includes:
Cultivating inner peace
Eliminating worry
Reducing stress
Marek delivers keynotes, seminars, on-site training, and consulting for executives, senior management teams, government agencies, school boards, and more.
Known as "The Worry Management Expert," Marek regularly contributes to national and international magazines. She is also the author of two books, titled "CALM – A Proven Four Step Process Designed Specifically for Women Who Worry" and "How to Create an Extraordinary Life: Three Surprising Truths You Need to Know."
An Accredited Speaker since 2001, Marek attended the Canadian Institute of Financial Planning.
For more information, please visit her website.
---