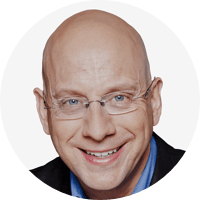 LaCroix teaches people how to get paid to speak, tell better stories, and give unforgettable presentations.
Las Vegas, Nevada, United States • Darren@DarrenLaCroix.com
Darren LaCroix is a professional speaker from Las Vegas, Nevada. His subject area expertise includes:
Better stories, better business
Get paid to speak
The least likely
Unforgettable presentations
LaCroix delivers inspirational keynotes and executive master workshops for conventions, conferences, professionals, authors, coaches, and entrepreneurs.
Over the past decade, he has coached executive presenters working for large companies from Ukraine to Boston. He authored the book 17 Minutes to Your Dream, co-authored Deliver Unforgettable Presentations, and co-hosts the Unforgettable Presentations podcast.
An Accredited Speaker since 2016, LaCroix holds bachelor's degrees in finance and marketing from Bryant University.
On top of being an Accredited Speaker, he is also a CSP (Certified Speaking Professional). He won the World Championship of Public Speaking® in 2001, beating out 25,000 contestants from around the world.
For more information, please visit his website.
---