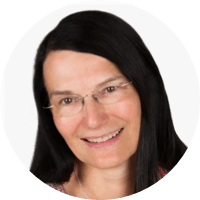 Crowther speaks on coaching conversations for leaders and managers, improving team effectiveness, and more.
Saltash, Cornwall, United Kingdom • clarecrowtherynh@gmail.com
Clare Crowther is a professional speaker from Saltash, Cornwall, United Kingdom. Her subject area expertise includes:
Career decision making, presentation skills and networking
Coaching conversations for leaders and managers
Improving team effectiveness
Project management, risk and issue management, and planning
Unconscious bias
Crowther delivers workshops, seminars, keynotes, and training sessions to businesses, colleges, and communities.
In the past, Crowther's work includes clients in the health, logistics, manufacturing, telecommunication, utilities, finance, and aerospace industries. Past clients include DHL, Siemens and the NHS.
An Accredited Speaker since 2017, Crowther holds a degree in mathematical studies from the University of Hull. She also has qualifications in executive coaching, managing successful programs, and management of risk.
She acts as a qualified facilitator for strength deployment inventory, the Myers Briggs type indicator, and the Belbin Interplace.
For more information, she can be contacted at clarecrowtherynh@gmail.com.
---