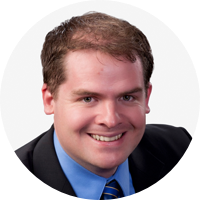 Hardy is an expert in crisis management, disaster preparedness, and emergency preparedness.
Sacramento, California, United States • PHardy@hytropy.com
Patrick Hardy is a professional speaker from Sacramento, California. His subject matter expertise includes:
Crisis management
Disaster preparedness
Emergency preparedness
Hardy delivers workshops and seminars to business leaders, organizations, and large community groups.
During his presentations, Hardy empowers and leads people on how to handle disasters and emergencies. An example of one of his sessions includes leading a group through a disaster, training them, and then running a fully-interactive drill—all within a single afternoon. He is a longtime emergency and disaster preparedness and response specialist, who has worked with government bodies, non-profits, and Fortune 500 companies dealing with different kinds of disasters.
An Accredited Speaker since 2012, Hardy graduated from Chapman University with bachelor's degrees in political science and legal studies. He is a certified emergency manager, a certified risk manager, a certified FEMA master of exercise practitioner, and a certified emergency manager in five states. His work won him a Homeland Security Teaching Excellence Award.
---