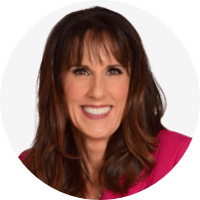 Khozam delivers presentations on customer service, customer experience, leadership, communication, and patient experience and satisfaction.
Escondido, California, United States • Barbara@BarbaraKhozam.com
Barbara Khozam is a professional speaker from Escondido, California. Her subject area expertise includes:
Communication
Customer service and customer experience
Patient experience and patient satisfaction
Leadership
Khozam delivers workshops, seminars, training sessions, and keynotes to businesses, corporations, healthcare organizations, and medical groups.
In her career, Khozam has delivered over 1,700 presentations across 11 countries, addressing more than 75,000 employees in her career. She has received 27 awards for sales achievements and outstanding trainer ratings. Her speaking skills have allowed her to become a certified speaking professional from the National Speakers Association.
An Accredited Speaker since 2014, Khozam graduated from Santa Clara University with a degree in chemistry. She became a professional speaker when she discovered that being a mad scientist wasn't nearly as personally rewarding as concocting combustible comedy for her content-rich program about "How to Deliver BAD Customer Service (And Strategies that Turn it Around!)".
The California Legislative Assembly and the State of California Senate nominated Khozam for Woman Business Owner of the Year in 2015. In 2019, The International Association of Top Professionals awarded Khozam with the Top Customer Service Consultant of the Year award.
For more information, please visit her website.
---