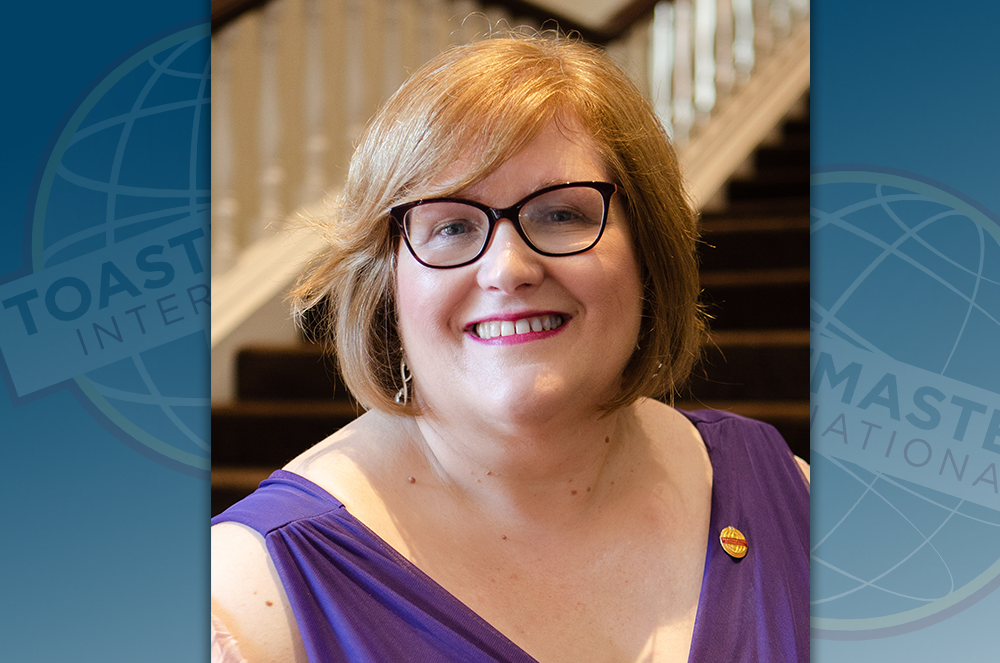 While thinking about what to write for my first column, I kept coming back to a quote from the Greek philosopher Heraclitus, "No one ever steps into the same river twice, for it is not the same river and he is not the same man."
This is also how I see our organization at the moment. We are not the same organization we were in 2019; so much has happened to the world and to each of us. We've all been impacted in some way.
And that's also true of Toastmasters.
Our organization has had to change to help us continue to benefit from the program. And as we emerge into this post-pandemic world, the organization will have to continue changing to help us through this time. It's not the same organization it was, just as we are not the same people that we were.
We're in a new dynamic environment, with more online activity in the workplace. Our values have changed because of what we've experienced, and as Toastmasters, we may now belong to clubs that no longer meet in person but meet online or in a hybrid format. In fact, I'm now a member of three clubs: two hybrid and one online. That's something new, but something that has enriched me more than I would have known earlier.
I would encourage all members to take the experiences they've had in the past few years and rediscover the organization.
In many ways, reflecting on what has changed is a bit like rereading a book—each time we read it we see something different. We take the experiences we've had since the first time reading it and bring them to the second time, allowing us to see and understand things differently.
It's also the same when we take a leadership role for the second or the third time. The first time I was President of my home club, I'd been a member for only a couple of years. The second time was the year after I had been District Director. And so I came with a completely different perspective of the organization.
Technically, same river, same club—but it wasn't the same river or the same club, because I wasn't the same person.
In this new season of Toastmasters, in this post-pandemic world, I encourage all members to take their experiences and rediscover the organization; rediscover themselves as fresh people within the organization; rediscover themselves as fresh leaders.
How have you grown and changed? Bring that growth to your position in the organization, whether that's as a mentor or a club or District leader, or someone just working the program to get the best you can for the life that you have today.
I'll be with you on the journey.
Morag Mathieson, DTM
2023–2024 International President
---