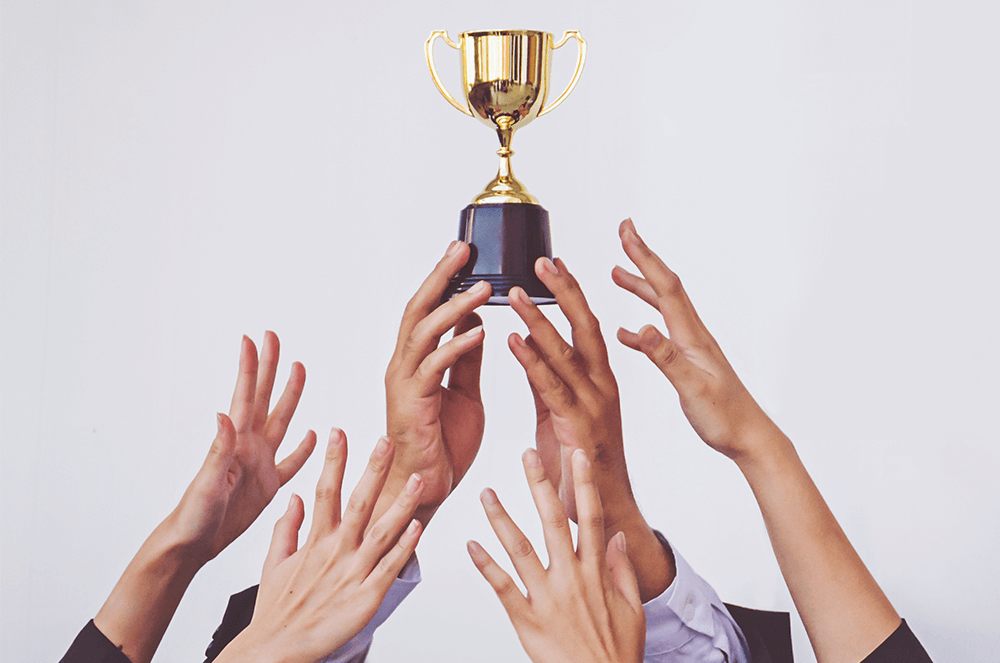 During my term as 2018–2019 Area Director in District 98 (India), I regularly came across Toastmasters posters that were not brand compliant. As hard as it can be to adhere to Toastmasters' brand standards, it's vitally important.
A brand brings uniformity and recognition across all borders. It binds the community. The mere mention of a brand sends an image to our mind, and connects us with the product or organization. Even the colors, fonts, and other guidelines of Toastmasters are designed to convey what the organization stands for: leadership, dedication, and empowerment.
To ensure that clubs in my Area adhered to brand guidelines, our Vice Presidents Public Relations (VPPRs) were asked to share their clubs' posters in a WhatsApp group before posting them on social media. This helped make sure all marketing materials met the brand guidelines and created a cohesive look throughout the Area.
We believe our posters and designs should portray what the organization stands for.
After such success with this group, our District leader team extended the same practice to the entire District and created a WhatsApp group of all the club VPPRs in the District.
Our District takes brand compliance seriously. We believe our posters and designs should portray what the organization stands for and should not dilute the essence of Toastmasters. We encourage our VPPRs to keep in mind visual hierarchy: The Toastmasters International logo should stand out and the other elements should adhere to the appropriate color, fonts, etc.
When I became District 126's 2022–2023 Public Relations Manager, I wanted to go one step further and spread even more awareness about branding. I felt our VPPRs were not appropriately rewarded or recognized for all their hard work and creativity, so the District hosted a PR contest—held live—for creating the best poster. The contest wasn't difficult to execute and is something any District can undertake.
The Preparation
Our concept was to have contestants create a poster, live and on camera, based on one of two themes that would be provided at the start of the contest. We invited VPPRs to participate and sent out a Google Form for signups. Registered contestants received an email with the District's PR contest rulebook and the guide and ballot used by judges. There were seven criteria for judging: purpose of the design, visual appeal, color, font, size, logo, and images.
Contestants were instructed to keep their camera on at all times during the contest. We used Canva as the design tool, since many participants already used the platform to design their posters, and shared YouTube links ahead of time to a PR Masterclass we designed to train members on using Canva. Finally, we created individual editable Canva links for all registered contestants.
During the Contest
The contest was conducted on Zoom with the same number of breakout rooms as contestants. The individual Canva links were sent to the contestants five minutes before the contest. Contestants could choose one theme for their poster: 1) a joint meeting between a book club and a Toastmasters club, or 2) "Unity in Diversity" to represent how India is a country with many cultures and languages yet there is unity within the single nation.
Contestants were sent to individual breakout rooms and had one hour to create their design. Judges were able to join breakout rooms to observe the work in progress. On Canva, it is possible to verify whether two or more people are logged in and working on the same design, which allowed us to ensure no contestant received help from anyone.
After the Contest
At the end of the hour, contestants were asked to submit their completed design via a Google Form. (The Canva link was also made non-editable.) Our judges individually scored each design on the seven judging criteria. Scores were tallied and we had our winners.
All contestants received a certificate of participation and individual feedback on their design. The winners were also recognized during the District Annual Conference in June 2023. While we didn't experience any technical difficulties or major challenges with the contest, we realized that one hour was too short to design something incredibly creative. Contestants not only enjoyed the challenge but came away with a better awareness of the importance of branding.
This contest helped bring awareness to our Toastmasters brand and why it is important. Our organization thrives on its professionalism, something that can be conveyed through marketing materials. The contest proved that using brand guidelines can result in truly aesthetically appealing designs.
We have now successfully conducted this PR contest twice as a way to continually encourage the proper adherence to brand guidelines.
---