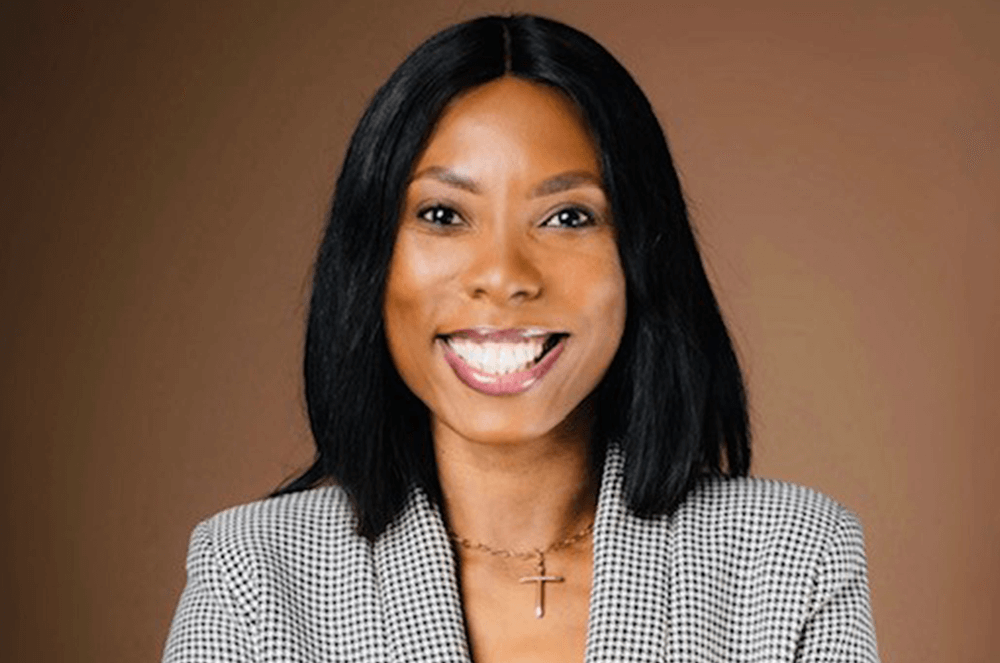 As a young teenager I was bullied in high school and also lost my precious mother. Both experiences greatly affected my confidence and ability to relate to people. During high school I could barely speak in the presence of my peers because they'd laugh at me whenever I did. I often allowed the opinions of others to matter, which ate up my confidence. But after completing my education, I went on to start my career with Access Bank PLC in 2012—one of the leading financial service companies in Africa. I realized that my lack of confidence wouldn't take me anywhere, and I needed to get over my childhood trauma.
In 2016, Access Bank, under its "W" initiative for empowering women, was interested in creating a Toastmasters club. I attended a meeting with other colleagues where management gave us a briefing about this new initiative. That was the first time I heard the word "Toastmasters,'' and I quickly Googled it for more information. When I saw the organization promoted confidence and public speaking, I told myself this would be the turning point for me.
In this episode of The Toastmasters Podcast, the hosts speak with Jane Osemwegie, DTM, about her journey in Toastmasters and how she became the confident woman she is today.
I decided to take the leap and became the charter president of AWN Toastmasters—a corporate club for Access Bank employees—in Lagos, Nigeria. This changed the way I viewed the trajectory of my life. I summoned the courage to give my first Ice Breaker speech, even though I still didn't believe that I could speak in front of an audience, and spoke about my childhood journey. Since then, I have become better and better in my public speaking, confidence, and how I view myself. I began to see myself as a light and not based on how people view me.
My devotion to Toastmasters pulled me through the anxiety of migrating to a new country.
Toastmasters helped me sharpen my leadership and listening skills, as well as my ability to give constructive feedback. I became part of the key talent at my job and was entrusted to handle some crucial tasks because of the skills I learned from being a Toastmaster. I even started mentoring my junior colleagues on how to improve their confidence and public speaking skills. All this progress earned me the Brand Ambassador award in 2019 at Access Bank.
Then, I decided to take a big step outside my comfort zone.
In late 2019, I left my booming career in Nigeria to start afresh in Nova Scotia, Canada. That move was scary! But I wanted to expand my knowledge and skills, learn different cultures, and be able to apply them in my everyday life. Migrating to Canada and leaving my comfort zone turned out to be a huge plus for me.
When I arrived in Canada, I quickly joined a Toastmasters club, which helped me gain a deeper understanding of the country's way of life. That club pulled me through the anxiety of migrating to a new country. However, I faced several job application rejections and failed interviews, so I decided to overcome these problems by participating actively in club meetings.
My club, Bedford Basin Toastmasters, has a fun environment with nice, friendly, smart, and professional people. In this environment, I give speeches and perform leadership roles, which help develop many competencies. By completing projects and practicing my skills, I am continuing to build up resilience to prepare me for what's ahead, and am overcoming my challenges. I now work for a technology group in one of the leading firms in North America.
As a seasoned and Distinguished Toastmaster, I am reaching my full potential. I see a blessed, confident, Black, and gifted woman in me. Today, I feel fearless, and I do not feel anxiety when I deliver a speech. One of my greatest achievements is that I have overcome my fear of public speaking and my childhood trauma, all thanks to Toastmasters.
Do you struggle with public speaking? I recommend you join a Toastmasters club near you. And if you are already a member, I encourage you to participate more by taking on roles to build your resilience and prepare yourself for the future. Remember, life is not all smooth sailing, and success is not linear. We all experience obstacles, rejection, and disappointment; it's part of the human experience. It's how we choose to respond that determines the key to our success. If I can do it, so can you.
---
Jane Osemwegie, DTM
is a Nigerian-born Canadian who loves to spread kindness to everyone she comes across. She is the immediate Past Area Director in District 45 and a member of Bedford Basin Toastmasters, a hybrid club based in Bedford, Nova Scotia, Canada.
---
---