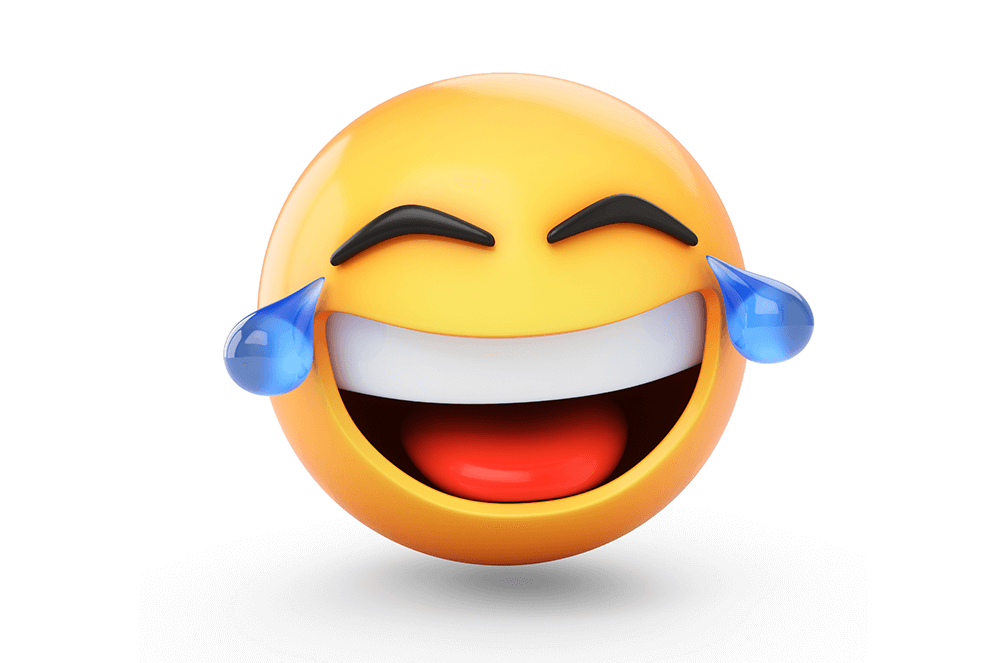 The Toastmaster magazine recently asked for your best jokes, one-liners, puns, or funniest speech openings. Get ready for some laughs, giggles, and groans from fellow Toastmasters.
Seeing Red
While driving home from my Toastmasters meeting, I was stopped by the police. The officer accused me of going through a red light. I explained to the officer that I'm a Toastmaster, so I have a 30-second grace period after the red.
Susan Schulz, DTM • Melbourne, Florida
So Punny
What do you call a sheep who makes pancakes and waffles? A battering ram.
Michael S. Cohen • Commack, New York
Fear of Being Called On
I believed that the scariest person in the world was my wife … until I met the Table Topicsmaster.
S. Krishanthan • Doha, Qatar
Mother Knows Best
My 80-year-old mom said to me: "When going out, go to a pub where they have Wi-Fi."
I said: "How come?"
She said: "It is like in the old days ... in those types of pubs they have a 'Wireless Interest For the Individual.'"
Ivan Letar • Hasselt, Belgium
Food for Thought
What do you call friends you like to eat with? Taste buds.
Joey Thai • Washington
Class Is in Session
When I was teaching middle school, one of the math teachers told me about a recent class. She was explaining that a negative number plus a negative number always equals a negative number. A negative number plus a positive number always equals a negative number. A positive number plus a positive number always equals a positive number.
Then she got off track. She told the class that in linguistics, a double negative remains a negative. And a positive word plus a positive word, in any language, will always equal a positive word. There was a long pause, then someone from the back of the room said … "Yeah right."
Angie Collier • Floresville, Texas
A Couple of Groaners
If I made videos about potatoes and yams, I'd be a YouTuber.
and
I was scrolling through news articles and read this ­headline: "Researchers Discover Best Way to Avoid Procrastination." I haven't gotten around to reading the article yet.
Tova Morrison • Goleta, California
Toastmasters on the Silver Screen
12 Angry Toastmasters: A classic film from 1957 about the aftermath of a speech contest.
The Devil Wears Prada and Speaks For More Than 7m 30s: Now that's pure evil.
Star Wars: The Grammarian: It's a lot like The Mandalorian but with no dangling participles or crutch words.
Mike Proudlock, DTM • Caledon, Ontario, Canada
Setting the Stage
What did the director say to the stage? "You are holding up the show!"
Clifford Bishop • La Mirada, California
Kids Say the Darndest Things
There are some questions that don't have any answers, specifically when kids ask. I love watching the comedy talk show The Kapil Sharma Show. Most of the time I watch in my kitchen just before I go to sleep. One night, my 5-year-old son asked me a question that shocked me to the core.
Son: "Mom, you love watching Kapil so much, right?"
Me: "Yes dear, I love." (I said with a light smile in my eyes.)
My son's face looked worried, and he whispered in my ear, "Does Dad know about this?"
Bhuvi Bubachandran • Kuala Belait, Brunei
Yea or Neigh?
Once there was a little pony who joined Toastmasters. He had to go onstage, but his throat was bothering him. With encouragement he went onto the stage, and looking at the audience he said … I'm a little hoarse.
Rasana Boyal • Fresno, California
---