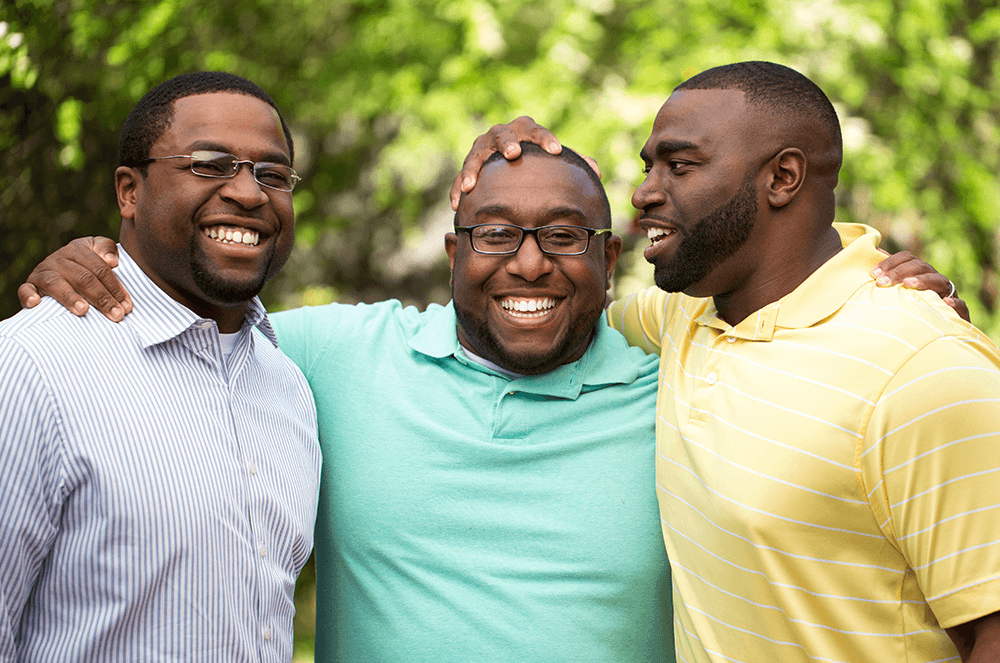 In today's data-driven world, it's easy to convert everything to numbers. Conversations about club growth can quickly turn transactional: "We need to attract x guests and convert y% of them in order to hit our annual membership target." Action plans are drawn up, spreadsheets are created, and recruitment campaigns are designed. These can all be helpful tools, as long as the overall focus remains on the end goal: building a vibrant, dynamic group of people who support each other along their path to improvement. Growing your club requires effort and intention—and a healthy dose of the human element. As you attract, invite, and encourage guests to join, make sure to keep things personal.
Personal Responsibility
One of the best methods a club can use to attract guests is to encourage members to bring people they know. Many members have already done so—and might even be Toastmasters themselves thanks to the invitation of a friend or family member. Since this is such a proven technique, why isn't it used more heavily? The answer may be a phenomenon called "diffusion of responsibility."
We've all experienced it. The Club President closes the meeting with a request for everyone to bring a friend to the next one. The entire group nods—and has the best of intentions—but when the gavel drops at the following meeting, everyone around the table is a seasoned member. "If you tell a group of people 'someone bring a guest next time,' everyone's going to think that someone else will; they personally don't need to do it," explains Mike Raffety, DTM, of Chicago, Illinois.
To fix this issue, Raffety suggests adding a new role to the rotation: a Guestmaster, whose sole responsibility is to bring a guest to the next meeting and to introduce him or her to the club. Singling out an individual to act prevents diffusion of responsibility. "If you tell one specific person—if they volunteer or are 'voluntold'—'you are bringing a guest to the next meeting,' they are pretty likely to do it, because there's a specific expectation on one person to do so." Instead of tasking all your members to bring a guest to the next meeting, try asking them, one at a time, to take on the personal responsibility.
Personal Touch
While personal recommendations and word-of-mouth are effective tools for attracting new members, Toastmasters International has high brand awareness, so you'll likely encounter guests that no one in the club has ever personally met—especially if you have a strong online presence. Vibha Talati, Vice President Public Relations for Carpe Diem Sharjah Toastmasters Club in Sharjah, United Arab Emirates, recalls a recent visitor whose friend had suggested Toastmasters. "He didn't specifically tell him to go to our club. This person googled, and we showed up on the search engine results." To stand out online, be sure to keep your club's listing on Find a Club up to date, maintain your own website or Facebook page, and highlight your club's personality.
Use your club's social media accounts, and engage your members as well. "One of the key things is to get your members to post activities on their own page, because then their network will see it," says Raffety. "Post a picture of a meeting or someone speaking on the club page and then tag their names (with permission) … then it will show up on their feed, and their friends' feeds."
One of the best methods a club can use to attract guests is to encourage members to bring people they know.
Make the most of the posts you're encouraging members to share by "showcasing what you're doing," says Talati. "Video, photos … Many clubs are doing a really good job, but they're not able to portray it [on social media]." She recommends showing the club's fun side, as well as its serious side. A recent post on the Carpe Diem Sharjah Toastmasters' feed highlighted a panipuri-eating contest held during the club's post-meeting socializing session.
You can use social media for personalized communication, too. During her time as Vice President Membership, Talati made it her mission to reach out individually to each of the club's Facebook followers and earned a new member by doing so. "They say [social media] is not personal, but I say it's always personal. It has to be personal."
Personal Connection
Putting in the effort to make a personal connection with potential guests is always a good idea, and if you can target your messaging to reach them specifically, so much the better. This is especially relevant for corporate clubs. "If we were a community club, we would definitely be looking at a wider pool, in terms of recruitment, but then the focus would be more diverse," says Eric Tan, DTM, a committee advisor for AIA Toastmasters in Singapore. He sees the club's narrower focus as an advantage. "Because we understand our company's direction, we understand what our fellow AIA consultants are looking for in terms of their self-development. It is easier for us to cater to them, to 'speak to them in their language' ... I think that puts us in a better position."
AIA also caters to their guests literally. Whether it's a coffee meeting with a colleague or a cozy family dinner, food and drink go hand in hand with personal connection, and AIA Toastmasters knows it. They are known for offering plentiful buffets because their meetings are held over the lunch break. "Why lunch time? Because, as [insurance] advisors, we need to make appointments and meet clients, so lunchtime is really our down time," explains Eric Tan (no relation), Vice President Membership. "That's where the food comes in. You don't need to worry about wasting lunch … you can just come in and grab [some food] and enjoy the features." This personal touch shows that AIA Toastmasters appreciates the time its guests—and members—devote to checking out the club.
Use the communication and leadership skills you've gained at Toastmasters to become a role model—and then personally invite friends and colleagues to follow your path.
They aren't alone in using food to foster connections. When asked about her club's recruitment tactics, Talati's first response was "We have yummy snacks." In addition to the infamous panipuri, "we have cakes, we have croissants, we have sandwiches, and we have tea and coffee." The refreshments add to a "party atmosphere" that makes meetings enjoyable for guests and members alike.
Personal Example
One of the most effective ways to attract guests to your club is to demonstrate just how much Toastmasters can do—and what it has done for you. Offering your own experience as an example to friends, family members, and colleagues can be a powerful motivator.
Sandra Phua, President of AIA Toastmasters, notes that in addition to their regular Toastmasters club meetings, "we work together with the training department of AIA, and we get our advisors who are Toastmasters members to share." Phua is one of those members.
These company-wide workshops are excellent recruitment tools for the corporate club, explains Tan, the committee advisor. "When [guests] see how confident Sandra is, and how credible she is as a speaker, it draws them in. When people see a role model they want to mimic, they want to follow their path." Use the communication and leadership skills you've gained at Toastmasters to become a role model—and then personally invite friends and colleagues to follow your path.
By setting an example, fostering connections, adding thoughtful touches, and encouraging individual action, you can keep things personal as you attract guests and gain new members. By keeping the human element at the forefront of your quest for club growth, you'll be able to hit your numerical targets—and build a vibrant club.
---
Megan Preston Meyer
is the author of the
Supply Jane and Fifo Adventures,
as well as
Firebrand: A Corporate Elements Mystery
and
'Twas the Month Before Christmas: A Supply Chain Carol.
She lives in Switzerland and is a regular contributor to the
Toastmaster
magazine. Learn more at
supply-jane.com
.
---
---