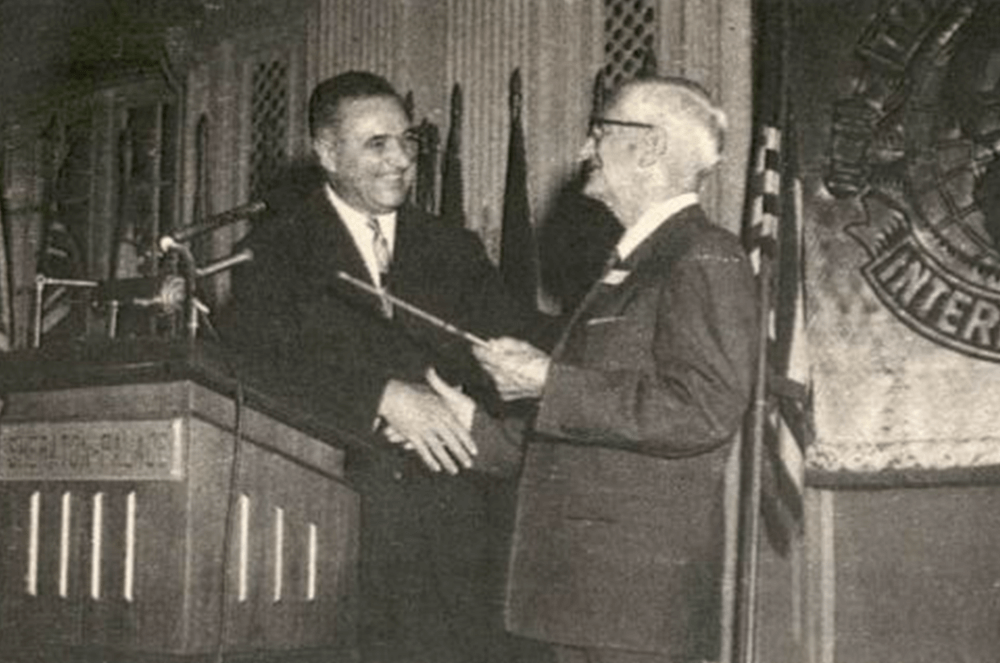 1959
Toastmasters hosted the 28th annual convention at the Sheraton-Palace Hotel in San Francisco, California. Mayor George Christopher presented Dr. Ralph C. Smedley, founder of Toastmasters International, with a key to the city.
---
1964
The Highlander Boys, a crack drill team, demonstrated a close order drill during the 33rd International Convention in Denver, Colorado. The drill team also performed at Opening Ceremonies by presenting flags of the countries that had Toastmasters clubs.
---
1967
A bagpiper led the procession of officers, directors, and their families as they entered the President's Celebration during the 36th International Convention in Toronto, Canada.
---
1970
Ralph E. Howland, DTM, International President 1969-1970, was "knighted" and inducted into the Portland society of the Royal Rosarians by Portland Rose Festival Queen Laurie King during Opening Ceremonies of the 39th International Convention inPortland, Oregon.
---