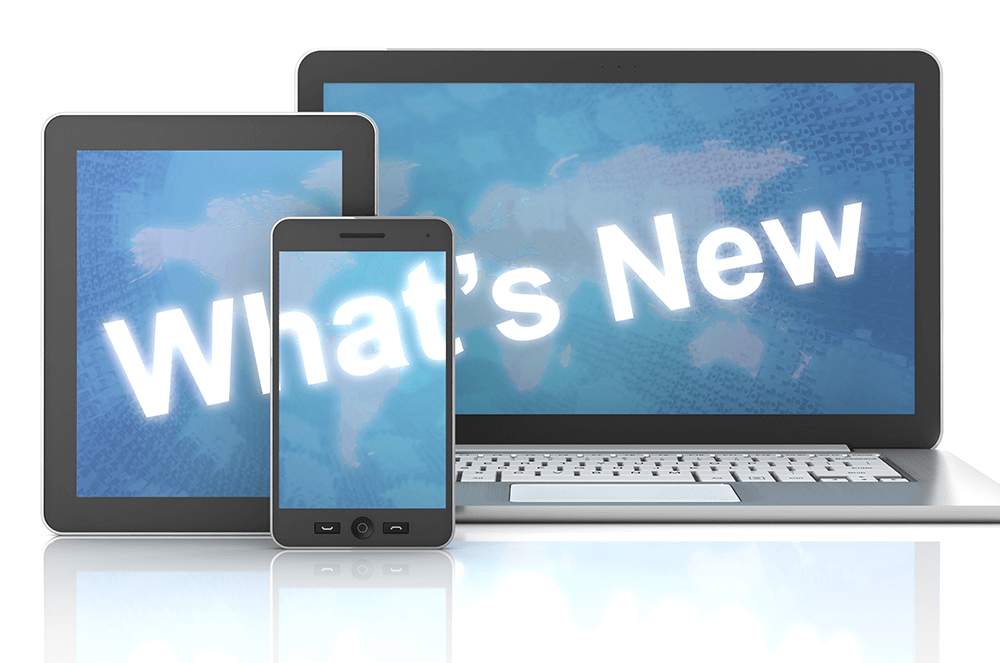 News
Renew Your Dues
To ensure your club is in good standing and receives credit for the Distinguished Club Program, log in to Club Central and process member dues on or before October 1. According to Policy 2.0: Club and Membership Eligibility, the minimum renewal requirement is eight paid members—at least three of whom were members of the club during the previous renewal period. Don't forget: Unpaid officers lose access to Club Central 30 days after their membership expires.
For questions, please contact the Club and Member Support Team at renewals@toastmasters.org or call +1 720-439-5050 between 8 a.m. and 5 p.m. Mountain Time, Monday through Friday.
New Districts Emerge in India
Due to continued growth in India, three new Districts reformed from Districts 41 and 98. Please welcome District 124, District 125, and District 126!
Watch Convention On Demand
Anyone who registered for the 2022 International Convention, either in person or online, can continue to view or revisit portions of the event via Toastmasters On Demand through Oct. 26, 2022, at no extra cost. Anyone who did not purchase a ticket prior to convention can purchase an on-demand, All-Access pass, available this month for 60 USD. Certain sessions are free and available to anyone, including the Annual Business Meeting, the President's Inauguration, the Board of Directors Briefing, and the Hall of Fame.
Resources
Apply for the 2023 Accredited Speaker Program
If you're thinking about applying for the Accredited Speaker Program in 2023, applications will be accepted starting January 1. Start planning and putting together your application now. This rigorous program is a multi-step process designed to give professional speakers who earn the AS designation a competitive edge by having their talents recognized by Toastmasters International. Applications are due to World Headquarters by January 31, 2023.
Looking for some expertise? Check out this list of many current Accredited Speakers who are willing to share their experience and advice.
Introduce Everyone to Toastmasters
If you're looking for ways to take Toastmasters outside of the club setting, then a community-based program might be what you need. Whether you're aiming to teach non-members the fundamentals of public speaking or trying to get local teens to learn communication skills, Toastmasters offers several programs. Discover more information about the Speechcraft, Interpersonal Communication, and Youth Leadership programs.
Reminders
Speech Contest Eligibility
One of the eligibility requirements to compete in the International Speech Contest is to have earned certificates of completion in Levels 1 and 2 of any path in the Toastmasters Pathways learning experience, or have earned a Distinguished Toastmaster (DTM) award.
Up through the end of the 2021–2022 speech contest cycle, members could also qualify for the speech contest by having completed six speech projects in the Competent Communication manual in the traditional program. Beginning with the 2022–2023 Speech Contest Rulebook, the CC manual component was eliminated as an option and the ability to apply a DTM award was added. This means that members can apply either their work in Pathways, or the completion of the DTM award, toward contest eligibility. Read more about contest eligibility rules in the 2022–2023 Speech Contest Rulebook.
Remember to Fill Out Membership Applications
All new, dual, and reinstated members who join a club are required to fill out the Membership Application, available in 11 languages. Clubs are also required to keep copies of all applications. Transfer applications must be sent to membership@toastmasters.org for processing, as transfers cannot be completed in Club Central.
---
Staff
The
Toastmaster
magazine staff is comprised of five editorial team members. Learn more about them on the Staff page.
---