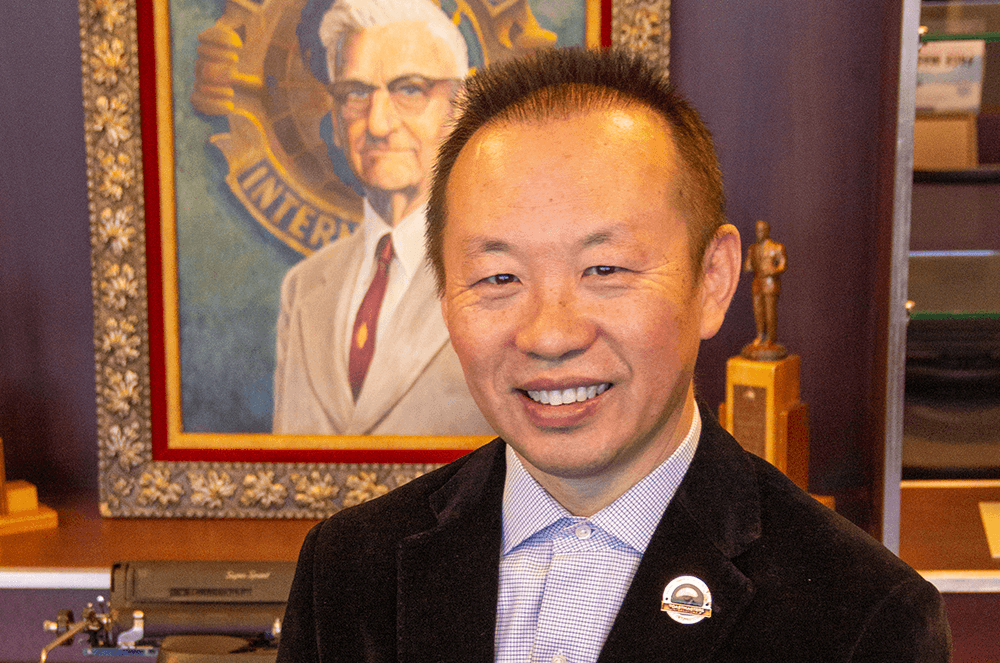 Mike Nie, DTM, of S.E.C. Toastmasters in Washington, D.C., is the first to admit that Toastmasters has made all the difference in his career. A member since 2008, he has belonged to 10 clubs over the years, and was once in three clubs at one time. He is currently a branch chief at the U.S. Securities and Exchange Commission division of trading and marketing.
"Toastmasters changed my life forever," he says. Back in 2008, he was working at an accounting firm when the financial crisis hit. The mortgage companies were all taking a loss, and Nie was getting pressure to make more sales. He found that not having strong public speaking skills was a real handicap, and something he needed to remedy, and quickly. He joined a club near his office and was hooked.
"I liked working with people beyond my professional domain," he explains. "I had more freedom to share and explain things they don't know, and to learn things I didn't know." He joined multiple clubs and was able to earn his DTM in 2014.
Toastmasters Skills in the Workplace
When he was interviewing for a job a few years later, his then-supervisor noted that he stood out by the way he answered questions concisely and to the point at the right time. "I wanted to tell her that Toastmasters trained me that way!" he laughs. "Interview questions are like Table Topics® questions: When the question is asked, you try to find the parts that are relevant, and also within one minute."
It's not just the speaking skills Nie uses in his job, it's the listening and evaluation skills as well. "Our daily time is spent with other controllers, risk officers, CFOs, all top-level people. They are busy, and they want to know what we want. So it's important to ask the right questions, use the right tone, find the right angle. It's all soft skills." He recognizes that while the rules and regulations are very black-and-white, there is another side that requires being empathetic and attentive to not scare them away.
"Everybody makes mistakes, but sometimes it's fraud, and we have to navigate that gray area. It's important to know how to ask questions, and when to ask questions."
His belief in the importance of developing speaking skills led him to start a public speaking and job coaching service. He uses similar techniques as in Toastmasters to help students, graduates, and professionals find a new job. He helps them polish their public speaking skills, as well as their resume and internet prowess. And he always focuses on empathetic listening – coaching them in how to ask the right questions, reminding them to pay attention to the audience, and not make answers too fancy.
Toastmasters in the Family
Nie and his wife have four children, all currently teenagers, and he has taught them the importance of being able to speak in a polished method and listen accurately.
When his family travels, he tries to find a local club to visit and encourages his kids to answer Table Topics. "It's a great way for them to interact with professionals. They can see how Toastmasters connects people immediately from all walks of life. And we get to meet local people and get restaurant recommendations!"
And on the last day of vacation, he has his family play a version of Table Topics where everyone has to share their most memorable moments.
He wants his children to not only see the value of public speaking but overcome the fear and become good speakers themselves. His 17-year-old son already has a YouTube channel where he interviews professionals in real time. "I can hear him, and he's very concise, very particular and articulate," Nie notes proudly.
His oldest daughter just received a scholarship to college, and he feels that the speaking and listening skills he has tried to impart worked to her advantage as well. "The way she asked questions, the way she responded, I think that really helped. Those are all soft skills but they're so important. Many colleges receive tons of applications. How to differentiate? That's when these skills pop up."
Nie encourages his coworkers at the SEC to join a club and learn the value of public speaking. When he competes at a club contest, he asks his family and coworkers to come and support him.
"I think Toastmasters is a lifelong learning experience. No matter how good you are, you can always find a way to improve. It will keep you humble."
---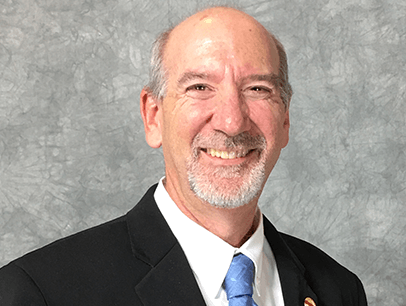 ---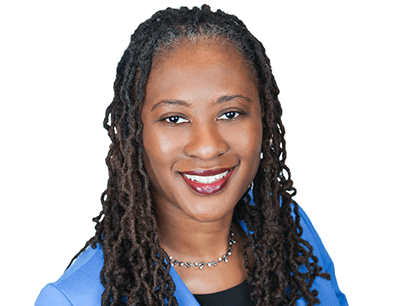 ---