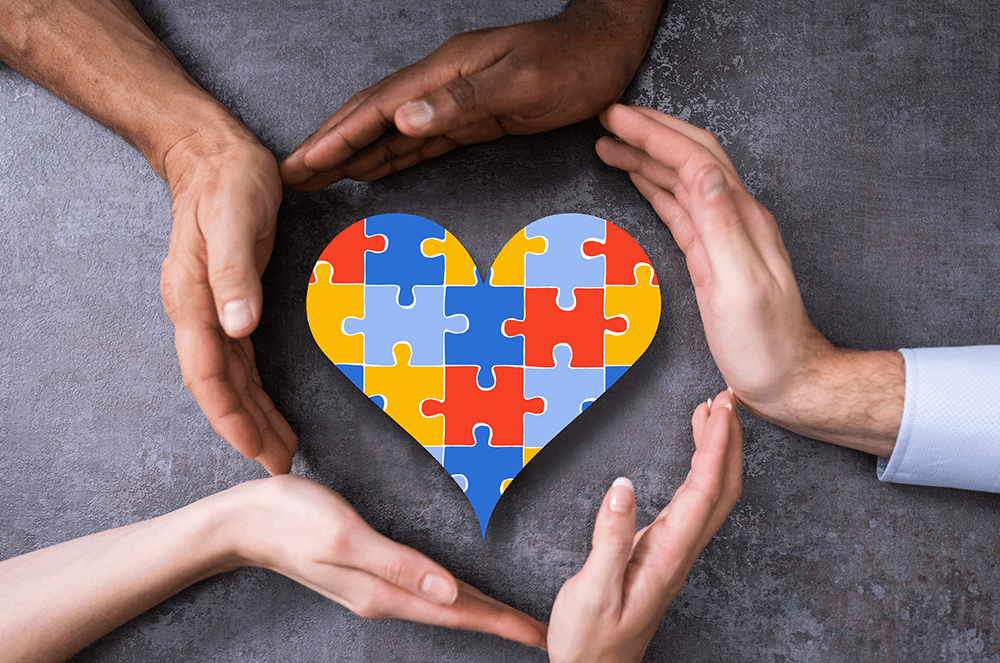 Anthony Cappel-West joined the Orange County (California) Asperger's Support Group (OCASG) Toastmasters Gavel Club in 2017. When he signed on, the club, which turns 10 this month, was already well established as an OCASG-sponsored activity for adults with autism spectrum disorder (ASD).
Cappel-West, who has ASD, was quickly intrigued by the club's organization and purpose. "I liked the structure and the ability to practice speaking skills," he says. "It was an eye-opening opening experience."
Judi Uttal, DTM, a Toastmaster since 2012 and a member of The Contrarians club in Irvine, California, is the driving force behind the long viability of the OCASG Gavel Club, which she launched with a Speechcraft program. She was convinced that Toastmasters training could benefit her son, who was diagnosed with ASD in 1995.
The U.S. Centers for Disease Control and Prevention estimate that 75 million people—about 1% of the world's population—have ASD. This includes the World Health Organization's (WHO) estimate that ASD effects one in 100 children around the world. The WHO recently adopted an autism management resolution supported by 60 member countries. The term "spectrum" refers to the variety and severity of symptoms that can be present across this neurodevelopmental disorder. Among the symptoms, ASD individuals can experience a high level of anxiety when communicating in social situations and relationships, despite typically high levels of intelligence.
While Uttal's son decided that Toastmasters was not for him, his mother still felt that it would be a good choice for other young people with ASD because it's aimed at developing key skills that are typical deficits for them. "Specifically, improvements in communication skills, understanding others' points of view, and the ability to listen," Uttal explains. A Gavel Club also offers the important advantage of learning in a supportive environment.
"While many [ASD] therapies try to change you, Toastmasters is about finding your passions."
—Judi Uttal, DTM
Uttal explains that individuals with ASD typically struggle to maintain conversations with others and feel tremendous anxiety when put in uncomfortable situations. They may misunderstand verbal and non-verbal social cues. Many were bullied while growing up, leading to isolation and depression. Uttal is familiar with these challenges and sees Toastmasters' programs as highly promising activities. She's so convinced that, in addition to her OCASG work, she's a mentor and sponsor of the Neurodiverse Leadership Toastmasters club, an ASD-oriented online club chartered in June 2022.
What Club Members Say
Liam Whitney, DTM, a member of the OCASG Gavel Club, says public speaking skills are important because he teaches high school students with disabilities. While he belongs to several clubs, he feels OCASG is still a good fit for him.
Both Whitney and Cappel-West believe that evaluations are the best part of the Toastmasters experience. "Hearing constructive feedback can be hard but it is necessary," said Cappel-West, who plans to finish his bachelor's degree in psychology at University of California, Santa Cruz, in 2024. "I also like being an evaluator because it teaches me to be more tactful. I can be too honest sometimes."
Whitney enjoyed evaluations so much that he joined the Lakewood Star Speakers Toastmasters in Lakewood, California, so that he could participate in speech contests. He is also a member of the Long Beach Gavel Toastmasters Club in Long Beach, California, and the new Neurodiverse Leadership club, based in New York City. Whitney also served as an Area Director for Area 5 in District 1 in 2020-2021.
Positive connections with others, along with welcomed responsibilities, allowed Whitney to grow his self-confidence and change how he views himself. "Toastmasters helped me to see my leadership potential," he explains.
Uttal says that ASD individuals feel accepted in OCASG because "while many therapies try to change you, Toastmasters is about finding your passions." The club encourages members to share their mutual interests such as music, comic books, and video games, in a way that other clubs may not.
Both Cappel-West and Whitney see definite benefits from their Toastmasters experiences. "I am more aware of my mannerisms. I would use my hands way too much," said Cappel-West. "I am also much more aware of the audience and my professionalism has increased."
Whitney says that he enjoys watching people grow in Toastmasters. "I am excited about being in Toastmasters and being in the autism group. It's great to see them come together. Toastmasters works really well for anyone who puts in the time and effort."
Learn more about the club.
---
Peggy Beach, DTM
is a freelance writer and communications instructor in Raleigh, North Carolina. She is a Past District 37 Governor. A member of the Hi Rise Toastmasters in Raleigh and the Top Triangle Toastmasters in Morrisville, she is available at
writereditorpeggybeach@gmail.com
.
---
---