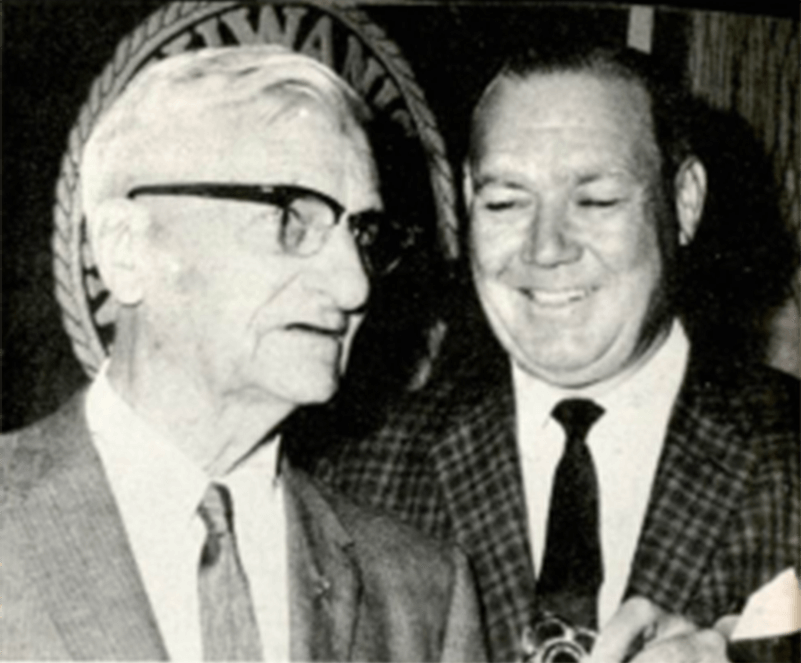 This month, Toastmasters will host its historic hybrid convention, making the 91st event one for the books! Take a look into the past at the 31st convention in 1962 to see what's changed. Members met in Minneapolis, Minnesota, for business, networking, education sessions, and fun, just as we do today.
John F. Kennedy, the United States president at the time, sent a telegram greeting, which was read at the official opening of the convention on August 9, 1962.
Pictured here are public relations exhibits where delegates filled out hundreds of news releases (by hand!) for hometown newspapers.
A popular area of the convention was the educational exhibits. Here members could find the latest materials available from World Headquarters.
Dr. Ralph C. Smedley (left), founder of Toastmasters International, received keys to the city of Minneapolis from Gerald Moore, the executive vice president of the Chamber of Commerce, after speaking in front of the Minneapolis Kiwanis Club.
How well do you know Toastmasters International's history? Take this quiz and find out!
---