Click play to hear additional tips on how to prepare for your first evaluation from author Bill Brown, DTM.
The two most daunting tasks in Toastmasters are giving your first speech and giving your first evaluation.
The Toastmasters program gives you an Ice Breaker project to ease you into speaking. But the first evaluation is like jumping into the deep end of the pool. I'll try to make that easier for both the new evaluator and the growing Toastmaster.
I see the evaluation as having three objectives. First, encourage the speaker. That is key. Second, highlight what the speaker does well and the progress that he or she has made. And third, give them direction on what they need to work on next.
If you are preparing to give your first several evaluations, you might be thinking, What can I tell the speaker? I don't know much. Don't worry, the evaluation form for the speaker's project will tell you all you need to know.
First, there is a chart that lists a few criteria. You just have to circle the number, between one and five, that best signifies how they did. As a new evaluator, you might not have a good gauge on what to circle. Just give your best judgment.
Before the speech, you should review the overall project objectives listed in Pathways. The speaker should give you a copy or send you a link. Feel free to reach out to your speaker before the meeting. Ask if they want to improve on any specific skills, like banishing a filler word or using more gestures. The more time you have to prepare, the better.
Each project has its own set of objectives. Some have more than others. I found, as a new evaluator, that I could only focus on, at most, three criteria. Decide what you are going to look for before the speech begins. And then concentrate on these.
While there are several ways to structure an evaluation, I suggest that you use the following approach. That way it is easy for you to prepare and deliver.
Start with the positives that you see. Everyone does some things well. Discuss them up front. Next, give suggestions on where to improve. One is fine. If you see two or three areas, that is good too. I wouldn't go beyond that. Finally, finish with an encouraging statement.
Encourage the speaker. That is key.
Don't worry if you don't see an area for improvement. Report on what you do see and hear. One of the best evaluations that I ever received was from a newer evaluator. She noticed a quirk I had that no one else had ever mentioned but was quite distracting—I fidgeted with the flap on the side pocket of my suit. I still remember her feedback 10 years later.
As you grow as a Toastmaster, your evaluations will get stronger. You will find that, when you look at the circle-the-number chart, you are more comfortable in your assessment of each criterion. That is growth.
You may also see that there are two or three areas of speaking that you notice more than others. For me, that is primarily speech delivery, especially vocal variety. I also notice the openings and the speech structure. There are other areas where I am not as observant—like eye contact.
When I give an evaluation, I concentrate on those three areas. That is where I can provide the greatest benefit to the speaker. And that is why it is important for a speaker, over time, to be evaluated by different evaluators. Each one notices different things, thus giving a broader picture.
One evaluation technique that I use is one that I rarely hear from other evaluators, yet I have found it to be valuable to the speaker. When I give an observation and recommendation, I don't just give a general comment, like "you need to use more vocal variety." I give examples. I repeat what they said and then give them a suggestion on how they could have done it differently. That way, they have a before-and-after comparison so that they can hear the difference that it makes.
I had a club member pull me aside after a meeting where I had evaluated him. He said, "Thanks for the examples. I now know what I was doing."
You might want to try this technique yourself.
The evaluation is a key element in the Toastmasters system. But it is also a skill that develops over time. You may not be a top evaluator right away, but that is fine. After all, you just might see something that no one else has ever noticed. That is a big benefit to the speaker. And you can certainly encourage them. They will appreciate it.
---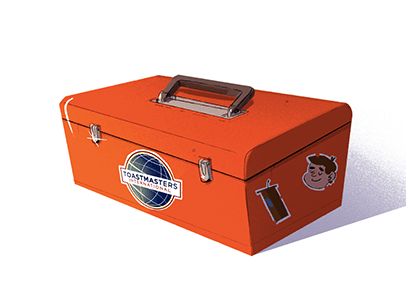 ---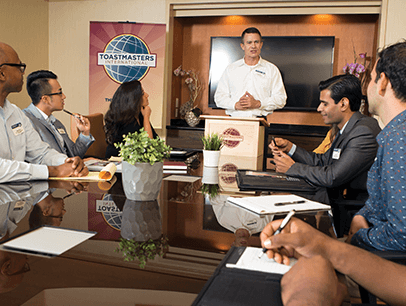 ---