Robyn Benincasa is no stranger to challenges and the power of teamwork. Benincasa is a firefighter, world champion adventure racer, speaker, author, nonprofit founder, team-building expert, and extreme performance coach. With a resume like hers, it's no surprise that Benincasa truly believes in the power of strong teams and asking for support.
"We are at our best when our team is counting on us to succeed and believing in us 100%," she says. That's a concept she'll discuss as the keynote speaker at the Toastmasters 2021 Virtual Convention. On August 23, Benincasa will take the virtual stage to present "Adapt, Overcome and Win as One." As Benincasa explains it, the story-based, multimedia presentation will put a stamp on your heart and soul.
Benincasa truly discovered the power of strong teams when she became an adventure racer. She had always been involved in athletics, and is a 10-time Ironman triathlon finisher, but when Benincasa found adventure racing in 1999, she knew it was made for her. Racers form mixed-gender teams of four individuals who compete in biking, trekking, kayaking, and more through a remote course with only a map and compass to navigate to various checkpoints. Team members must stay within 100 meters of one another for the duration of the race. If one team member drops out, they all must do so. These races last can last 10 consecutive days and nights with minimal sleep as the clock is always running.
Over the course of 15 years, Benincasa competed in 36 adventure races. She and her teams had multiple podium finishes and world championship titles. But in 2007, during the world championships in Scotland, Benincasa fell to the ground on the fifth day of the race and had to physically pick up her leg to move it. Her team put her on a tow line to help her climb the largest peak in the country, and they ultimately crossed the finish line in sixth place.
That injury persisted for Benincasa, and X-rays revealed that she had stage 4 osteoarthritis in both hips—essentially, there was no more cartilage and the intense pain occurred because her bones were rubbing against one another. The doctor said her time running and adventure racing had come to an end.
While she didn't accept this at first, she didn't stay down long. "Sometimes a setback offers us a beautiful gift. I think when I made the conscious decision to put on my beanie cap of gratitude for what I still did have—versus mourning what I was losing—and the fact that in the lottery of life's setbacks, having hip replacements was a winner, it changed everything."
"It's not about trying to get back to what you were, it's about trying to be the best of what you're capable of today, this minute."
After her first hip replacement, she decided to focus on what she could do instead of what she couldn't. "I wanted to take all of the skills I had developed and a few of my other semi-broken adventure racing pals and create a way to help other people create their big comeback after a setback in their own lives."
In 2008, Project Athena was born. It is a nonprofit foundation dedicated to helping survivors of medical or other traumatic setbacks achieve their adventure dreams and goals. Benincasa explains, "It's not about trying to get back to what you were, it's about trying to be the best of what you're capable of today, this minute."
Project Athena provides travel expenses, coaching, and equipment for participants to paddle the Florida Keys, hike the Grand Canyon from rim to rim, and tackle any other challenges they aspire to. "We travel as one big team and think as we the entire way. We carry one another's weight, tow each other, sing songs, and have rolling group therapy with every step," the founder shares. "We always cross the finish line together and we leave each adventure as family."
The foundation has become yet another example of how important teams are in life—a theme Benincasa carries through all her keynote presentations. "I help businesses grow and their people succeed by sharing how we as leaders and teammates inspire our team members to want to be great. To want to win against all odds. Leadership isn't about lighting a fire under someone's feet, it's about lighting and then maintaining a fire in their hearts and minds. Inspiration is an inside job. How do we truly and deeply inspire people to keep driving forward during our toughest times? By giving them a higher sense of purpose."
Are you ready to learn how teammates and fellow Toastmasters can be the best allies? Benincasa says, "You should never leave the starting line of your life's adventure races without them." Join thousands of convention attendees on August 23 to hear Benincasa talk about tactics that will inspire you, lift your spirits, and help you find your own grit.
---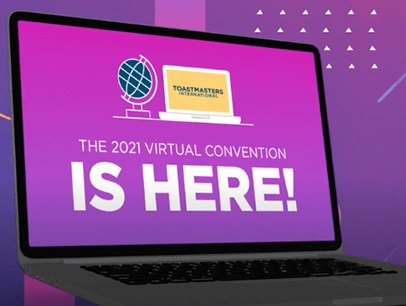 ---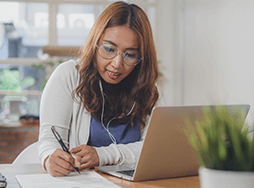 ---