Members of Lasin Toastmasters in Jeddah, Saudi Arabia, celebrated the club's third anniversary in February 2020. Club members enjoyed playing team-building games to improve their collaborative abilities and encourage outside-the-box thinking.
Elite Toastmasters Club of Quezon City, Metro Manila, Philippines, celebrates its ninth anniversary with District 75 leaders in attendance. Attendees wore fun hats to honor the meeting's theme: "Tip of the Hat."
In December 2019, Woodland Toastmasters of Santa Barbara, California, celebrated its 60th anniversary with a club outing.
Send us your fun club photos. Include a description, your club name, number and location. Photos must be in jpeg format with a resolution of at least 300 dpi (dots per inch) or 1 MB (megabyte). Out-of-focus images cannot be accepted. It is not necessary to include the Toastmaster magazine or other branded materials in your photos, but if Toastmasters materials are displayed, they must reflect the current brand.
Editor's Note: All in-person photos were taken prior to any COVID-19 restrictions.
---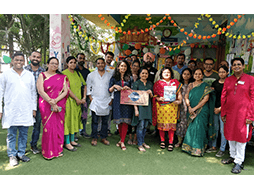 ---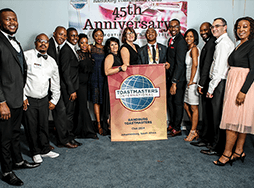 ---