These members were nominated for their outstanding contributions in helping others adapt and excel in a virtual environment. This is part of a recurring series.
Darren Lauser
Cork, Ireland
A Personal Touch
Members of VMware Toastmasters—a corporate club in the information technology sector in Cork, Ireland—are no strangers to online meetings. From a technology perspective, that would seem like an advantage, but going online with our Toastmasters meetings could have been a disaster. In-person meetings were a welcome break from our screens. Toastmasters was where members saw faces and chatted casually—something hard to translate to the virtual world.
The 2019-2020 President, Darren Lauser, wasted no time figuring out how to make online meetings as social as in-person meetings. Darren is the first to log on and has his camera on at every meeting; he welcomes members by name as they join and chats with everyone while waiting for others. This is a huge difference from a work meeting where everyone waits silently until the attendees have joined and jump straight into the content. More people tend to speak up during the chat at the start of the meeting or during Table Topics® if they have been greeted personally at the beginning of the meeting.
As a corporate club, the challenge was to make sure that online Toastmasters meetings didn't fall into the humdrum flow of everyday work meetings, but that they were different, friendly, and interactive. Thanks to Darren, they've been a success!
Nominated by Orla Dowling, VMware Toastmasters of Cork, Ireland.
Cynthia Coleman
Omaha, Nebraska
Connecting Comfortably Online
Cynthia Coleman, DTM, doesn't have a background in technology, but when the pandemic hit, she knew she had to find a way to keep members and guests active. She helped her club, Why Not Speak, meet on Zoom and held practice meetings with hesitant club members. Her dedication to helping members feel comfortable using Zoom inspired many to embrace the joy of connecting online. One member attributed her ability to compete in an online Division speech contest directly to Cynthia.
Cynthia always displays a positive and supportive attitude and truly leads by example. She visits online clubs, identifying those holding successful meetings and those needing help, and she connects fledgling clubs with District leaders who can help them.
But she didn't stop there. Cynthia saw the need for Pathways training and for people to have more speaking opportunities. While Cynthia admits she doesn't know all the answers, she works with others to provide training and establish speak-a-thons for those needing to complete educational goals. Cynthia sets up District training based on identified needs and finds the appropriate people to do the actual training. Cynthia Coleman is an inspiration to her club and District 24.
Nominated by Jessica Codr, DTM, Rail Talkers Club and Toastmasters Club Omaha 229 of Omaha, Nebraska.
Mohammed Basheer Nooman, DTM
Dammam, Saudi Arabia
Patience and Positivity
Mohammed Basheer Nooman is known in District 79 as the "Zoom-perman" because of his willingness to virtually support club meetings, District events and conferences, and the District Council meeting and election. He is a very dedicated and hardworking Toastmaster.
Mohammed has not only assisted in running events but also developed a training program for members of the District to teach them how to use Zoom effectively. He has also conducted multiple trainings for online club meetings, speech contests, and elections for Areas and clubs. He is happy to share his knowledge and remains patient when training members and District leaders as they learn to conduct effective online meetings. He has a positive attitude and is kind, caring, and trustworthy. He never gets tired of teaching everyone about Zoom. Mohammed is an admirable leader who demonstrates excellent service during this unprecedented situation.
Nominated by Abdul Gafoor, DTM, COSMOS of Al-Khobar, Saudi Arabia; Edelito A. Cueto Algosaibi Toastmasters of Dammam, Saudi Arabia; Anas Ghayas, Oasis Toastmasters of Al Khobar, Saudi Arabia; Cecille Valencia, DTM, Toast of COMSOFIL of Riyadh, Saudi Arabia; Samer Faker Kamal, DTM, Toast of COMSOFIL of Riyadh, Saudi Arabia; Nazeer Alqasem, DTM, Professional Speakers of Dhahran, Saudi Arabi
Tanay Rajwal
Pune, Maharashtra, India
A Virtual Warrior
Tanay Rajwal quickly became the go-to person for technology questions in his Bibvewadi Toastmasters Club and clubs all over District 98. He introduced an online voting platform for his club to make the meeting hassle free when counting votes. Tanay also recorded club meetings and uploaded them to a shared drive where members who were unable to attend, or were curious to watch the meeting again, could do so. Soon, his help was requested for recording several joint club meetings and speech contests.
Tanay even served as the "Zoom Master" for a District 98 event with 300 attendees, and it went as smoothly as it possibly could! He has been a true virtual warrior for a seamless meeting experience for all Toastmasters.
Nominated by Nigel Gomes, Ana Fonte Speakers Club of Margao, Goa, India; Pranav Kalaskarof, Bibvewadi Toastmasters Club of Pune, Maharashtra, India; Ravi Sharma, DTM, Andheri Orators Toastmasters of Mumbai, Maharashtra, India.
Editor's Note: Due to an overwhelming amount of nominations for our Online Meeting Masters series, we are no longer accepting nominations. Thank you.
---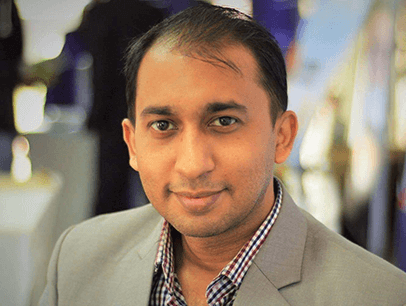 ---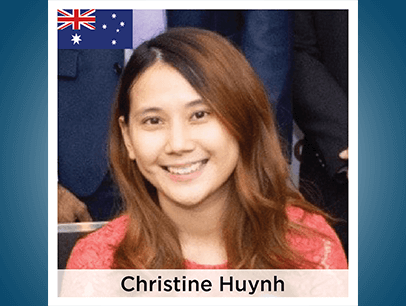 ---