"What I found absolutely invaluable were the myriad of good ideas that various clubs had—ideas that I could take back to my own club."
—Bowman Olds
Parlez-vous Français?
When I was in college, I wanted to learn French, but could not do so due to procrastination, bad time management, and limited resources.
It has been rightly said "Better late than never." I have finally started learning French after 15 years. It is so much fun that I haven't missed practicing it even for a single day in the last two months. When I read the [February 2020] article "Brush Up Your French" by Carol Bausor, I related to the useful tips provided in the article. The tips (defining the objectives, spending small chunks of time to practice, etc.) are very easy to adopt, and we all can use them to learn anything new—language, instruments, and any other hobby or passion.
Shikha Nair
Noida, Uttar Pradesh, India
Noida Toastmasters Club
Compelling Content
Following more than a few comments and posts on the Toastmasters International Facebook group, I felt compelled to cancel a meeting and read the latest edition of the magazine. Truth be told, I had stopped reading the magazine a few months after I became a member. I found it, for the most part, to be rather uninteresting. I was pleasantly surprised to find great content in the January 2020 edition. All of the articles had something of value to me as a member and as a Vice President Education. The feature article "In Command" by Mitch Mirkin was refreshing and inspiring. Mr. Mirkin did a great job of highlighting the achievements of Major General Laura Yeager while keeping the message about the value of Toastmasters. Thank you for including the article.
Stephanie Winn
Chattanooga, Tennessee, U.S.
Chatter Masters Club
Energy Reserve
As a classic introvert, it takes a lot of my energy to interact with people. The recovery time to recharge can be lengthy and consists of quiet time with literally no words heard or spoken. It's not that I don't like being around people, it just means that it sucks my energy quicker than perhaps it does to extroverts. With this in mind, why on earth would I join Toastmasters and subject myself to what drains me the most?
The answer is life. My job requires public speaking and interaction. My family and friends love to socialize, and I love to be with them. And finally, my voice needs to be exercised just like any other muscle.
[Through Toastmasters] I have learned techniques, such as controlled breathing, that minimize the rapid expenditure of my energy. I remind myself that the social moment is just for a short period and to enjoy it while I am there. Finally, I give myself permission to step away to regroup and rejoin the activities when I am ready. The bottom line is that leaving a little reserve in my energy tank is more comfortable and helps speed up the recovery time so that I can tap back in.
Deborah Jenkins
Sand Coulee, Montana, U.S.
Electric City Noon Toastmasters Club
New Perspective
As a therapist and new Toastmaster, I am delighted to share my observations and experiences from my first few months at Toastmasters. I am pleasantly surprised that the environment at our club is exactly the core conditions that therapy prescribes—warm, encouraging, nonjudgmental, respectful, authentic—and the skills practiced are active listening, expressing, emoting, and body awareness. Little wonder that Toastmasters transforms people from the ordinary to the extraordinary as our International President, Deepak Menon, DTM, says in his February 2020 Viewpoint column.
Chitra TV
Bangalore, Karnataka, India
Kaggadasapura Toastmasters Club
Visiting Toastmasters Clubs
When I first joined Toastmasters, I belonged to a series of seven clubs in the United States and other countries.
What I found absolutely invaluable were the myriad of good ideas that various clubs had—ideas that I could take back to my own club. I was so preoccupied with visiting other clubs when I traveled that after I made my plane reservations, my checklist included looking for clubs available at my destination.
Bowman Olds
Montclair, Virginia, U.S.
Lake Ridge Toastmasters
---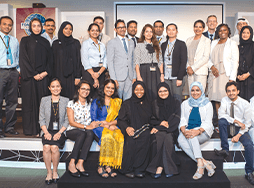 ---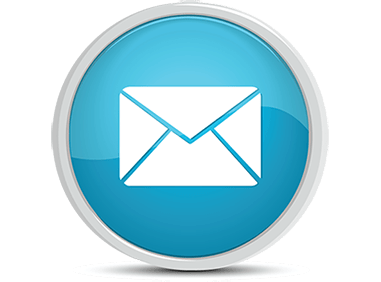 ---