"I think it is well worth the time and effort to check out various clubs before joining one in order to see which is most suitable."
—Elly Stornebrink
A Toastmasters Love Story
Annesha and I met thanks to a Toastmasters event in Mysore, India, during an ­education session where she was a facilitator on "Build Your Brand Using ­Social Media Storytelling," and that was the beginning of our love story. Toastmasters was not only instrumental in our meeting, but it has also helped us find new avenues of creativity and expression together. We have been dating for a year now and will be married on Feb. 4, 2020. It has been a riveting story of not only how people meet thanks to this organization but also shape their future together, every step of the way. Thank you, Toastmasters, you will always be the starting point of our journey, and of the journey ahead in our lives together.
Sagnik Biswas, DTM
Bengaluru, Karnataka, India
Spoken Word
Teacher's Take
Writer Mary Nesfield's poignant Q&A, "How to Release Your Fear and Feel at Home on Stage" [Interview with Lisa Wentz, ­October 2019] was riveting. As a retired English teacher, I felt Ms. Wentz's compassion for the student who was told, "Sit down. You are stupid, and you always will be," was meritorious. How different that boy's reaction might have been if that teacher had said, "Stand up! You are so bright. I want to hear everything you have to say!"
Thank you, Ms. Nesfield, for sharing Ms. Wentz's experience and what the vast majority of teachers would have done. Thank you for taking the time to empower a once stifled child. It takes a village indeed!
Linda Childress
Palm City, Florida, U.S.
Palm City Orators
International Inspiration
"Make your club the only place that your members want to be." That is a powerful statement from Toastmasters International President Deepak Menon in the October 2019 Toastmaster magazine. It's powerful for two reasons.
First, it goes to the root of what we do. We do things that matter to us, that we care about. If a Toastmasters meeting is the place that we feel is the most important place to be, or be part of, then we are going to be there. Number two has to do with want. If we want something, we will do whatever it takes to get it.
Thanks for your letter and for inspiring us to succeed.
Guído Rivero
Downey, California, U.S.
Whittier Wordcrafters
First Impressions
I am delighted to know that Deepak ­Menon was elected International President. I met him a number of years ago in person, before I joined Toastmasters, and found him to be a sincere, humble, and kind man (as you may discern from "Meet Deepak Menon" [September 2019]). Thus, I loved reading his "First Impressions" letter in September's Toastmaster. However, I would just like to add to his remarks.
I think it is well worth the time and effort to check out various clubs before joining one to see which is most suitable, preferably an ideal fit. I visited nine clubs before joining my first club, which was near my workplace. The location, meeting space, and schedule appealed to me, as did the members.
When I rejoined Toastmasters after a year of absence for personal reasons, I checked out a few clubs again to see which seemed most appropriate. I highly recommend doing this: Schedule, location, and members are important, but so is finding a club that can challenge you to learn and grow, rather than become complacent or stagnant.
Keep this in mind when you wish to invite someone as a club prospect!
Elly Stornebrink
Vancouver, British Columbia, Canada
Speak Your Mind
Embrace Your Differences
Jolene Stockman is amazing. After reading her article, "Fitting in as an Autistic Speaker" [July 2019], I immediately watched her TEDx Talk. She's an inspiration and a reminder that there's nothing scary about being different. Now, I feel excited to go out in the world and be okay with who I am and who I am not. No more hiding and no more pretending to be normal. Everyone fits, no matter how different they may seem to this world.
I like the ending of her speech: "You can't tell anything about anyone by looking anymore. There is no normal. There is no real world, only the one we decide and the one we create. You may be weird, and you may be different, but you belong here. Your existence—our existence—rewrites normal."
Thank you, Jolene, for sharing your story.
Jenny Biacora
San Fernando, Pampanga, Philippines
City of Angeles Toastmasters Club
---
---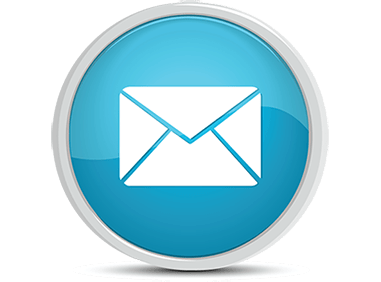 ---