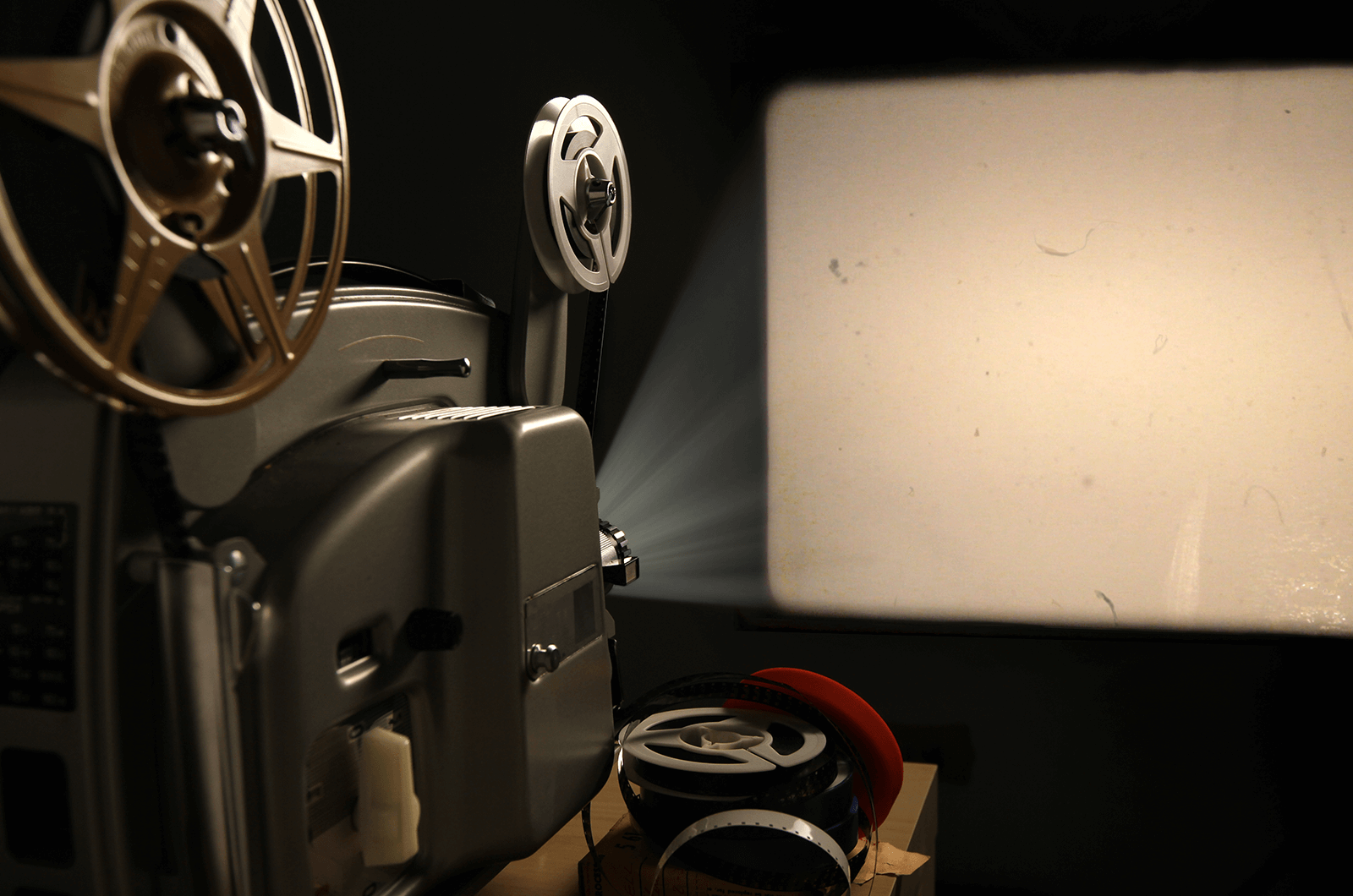 When silent-film icon Greta Garbo starred in her first speaking role in 1930, the movie posters read Garbo Talks! How far movies have come from that auspicious beginning!
Today, actors deliver a "speech" in every film—the term can simply refer to a chunk of dialogue—but sometimes, they also play characters specifically challenged, or buoyed, by the act of public speaking. Great speeches can transform a movie by demonstrating how effective speaking can transform not only individuals but society, as well.
"There is often a thrilling moment in a movie when a heroic character finds his or her voice and speaks truth to personal or political power," says Susan Reilly, a media studies professor emerita at Florida Atlantic University in Boca Raton, Florida. "This transformation from being afraid to speak to speaking effectively is often remembered, and even if fictional, encourages viewers to participate in the democratic process."
Here's a look at some of these speechifying flicks, including some of the places you can find them online.
Hands down the most famous recent example of a movie about public speaking is the 2011 Academy Award winner from Britain, The King's Speech. Starring Colin Firth as King George VI, it is based on the true story of how one of the most famous men in the world learned to overcome a stutter and address his nation in the mid-1930s—all thanks to Australian speech therapist Lionel Logue.
The two men develop a close friendship, and Logue uses unconventional techniques to teach the British monarch how to speak with confidence. The film brought attention and empathy to the issue of stuttering, demonstrating through the dramatic example of King George VI that a speech impediment doesn't need to hold anyone back from achieving success. (Netflix, Amazon Prime, Hulu)
On a lighter note, Speech Debate (2017) follows speakers on the opposite side of the spectrum from the king: three misfit American teens who decide to revive a high school debate club. The movie's inspiring promotional slogan: "Life is a stage. Find your voice. Change the world." (Netflix)
Meanwhile, in 2015's A Sort of Homecoming, a New York news producer returning to her hometown to reconnect with her high school debate coach finds herself reliving her tumultuous senior year competing on a national level. (Netflix, Amazon Prime, YouTube)
The romantic comedy Speechless (1994) stars Michael Keaton and Geena Davis as rival political speechwriters who fall in love. While it's not the best of the genre, it definitely has its moments—and anyone who has ever stepped on a podium will long remember the candidate who tries to bring meaning to the lyrics from "I've Been Working on the Railroad" that mysteriously appear on the teleprompter. I'm still having nightmares about that one! (Amazon Prime)
Historical Speeches in Film
In addition to The King's Speech, you can enjoy other memorable movies based on historical events that feature famous actors playing famous people delivering famous speeches—even though the plot isn't purely about public speaking.
This situation presents both a challenge and a boon for filmmakers. On one hand, at least some viewers will already be familiar with the speech and perhaps will even have heard it delivered, so expectations will be high.
On the other, the writers know the speech is effective—and they are saved the trouble of creating it from scratch. Many of these movie protagonists fall into the category of folks whose speeches have been recorded verbatim by journalists, historians, and others: political leaders.
You can enjoy memorable movies based on historical events that feature famous actors playing famous people delivering famous speeches.
The Darkest Hour is a 2017 film about the early days of World War II. Its hero, British Prime Minister Winston Churchill, delivered one of his most celebrated addresses to Parliament in June 1940, after the success of Operation Dynamo to evacuate Dunkirk, in the north of France. Churchill, played in the film by Oscar winner Gary Oldman, memorably says, "We shall go on to the end, we shall fight in France, we shall fight on the seas and oceans, we shall fight with growing confidence and growing strength in the air, we shall defend our Island, whatever the cost may be, we shall fight on the beaches, we shall fight on the landing grounds, we shall fight in the fields and in the streets, we shall fight in the hills; we shall never surrender." (Netflix)
In 2012, Daniel Day-Lewis played the title role in Lincoln, which takes place between two of the 16th U.S. president's best-known speeches: the 272-word Gettysburg Address (1865) and, a few months later, his Second Inaugural Address, delivered just before the end of the Civil War and his assassination. (Netflix)
In 2010, famed director Martin Scorsese made an award-winning HBO documentary called Public Speaking about the speeches of the social commentator Fran Lebowitz. The movie includes the memorable line "When I was a child, it was called 'talking back.' Now, it's called 'public speaking.'" (HBO, Netflix)
The Great Debaters (2007), which features a star turn by Denzel Washington, is about the Wiley College debate team's encounters with racism on and off the stage in the 1930s (Netflix). Washington had already made a name acting in films with a public-speaking touch, having nailed his performance as American civil-rights activist Malcolm X in the 1992 movie of the same name. (YouTube, iTunes, Amazon Prime)
World War II was also at the heart of the Oscar-winning film Patton (1970), in which then-megastar George C. Scott played the hard-boiled U.S. commander delivering a swaggering address right in the first scene, in front of a huge American flag. That powerful opening, incidentally, went on to become one of the most iconic scenes in all of moviemaking. (Amazon Prime, Hulu, YouTube)
Whatever your taste in movies, there are plenty of opportunities to enjoy and learn from public speaking in action. And who knows? Thanks to Toastmasters, maybe next year they'll be doing your speech up there on the silver screen!
---
Caren S. Neile, Ph.D.
teaches storytelling studies at Florida Atlantic University and has presented at three Toastmasters International conventions. Visit her at
carenneile.com
.
---
---