Thiago Oliveira Marinho joined Toastmasters to gain confidence in public speaking, but he gained so much more when Faisal Lee offered to become his mentor.
Thiago was looking for an English-speaking Toastmasters club in Rio de Janeiro, Brazil. As a Ph.D. student, he wanted to polish his English skills so he could comfortably present in front of technical experts. When he found the Rio Gringo club, he joined immediately.
Faisal joined the club a few months later, after moving to Brazil from Malaysia. Faisal quickly became well-known for his friendly and approachable personality and has earned the club nickname "Mr. Everywhere" because of his habit of taking a selfie with every member he meets outside the club and posting it to social media.
After seeing Thiago's Ice Breaker speech, Faisal—now the club president and program quality director for District 111—invited Thiago to enroll in the Pathways education program. A few meetings later, Faisal offered to serve as a mentor.
What do you admire most about Faisal?
I admire him obviously because he is an excellent speaker. But also, because as a foreigner in Brazil, he learned our language and knows about our culture. He has this great sense of humor and is a very easygoing. He has fully adapted and integrated into a very different society. To me, this is a tremendous and admirable skill.
How has Faisal influenced your Toastmasters experience and your club?
Faisal is dedicated; he is someone who reads the manuals and magazines, understands the Pathways program and applies it all in life. He is the combined effect of "leadership plus speaking skills," and this is a great source of inspiration. He has taught me the power of smiling and positivity. He masters this at our meetings with his positive attitude, good energy and complete engagement.
What do you hope to accomplish with Faisal's help?
I expect to grow as a professional speaker but also ultimately as a human being with a purpose. Sometimes you just need a reference and guidance, someone with a positive attitude and good energy that you can learn from by observation. Being close to someone like him is a privilege.
---
Nominate your mentor by emailing your story and a photo (1MB or larger) to MentorMoment@toastmasters.org. To start a mentoring program in your club, order the Club Mentor Program Kit (Item 1163).
---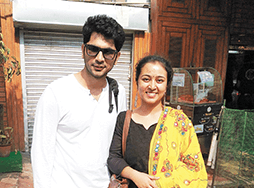 ---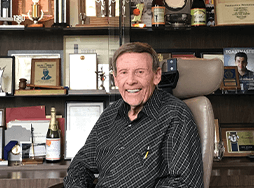 ---