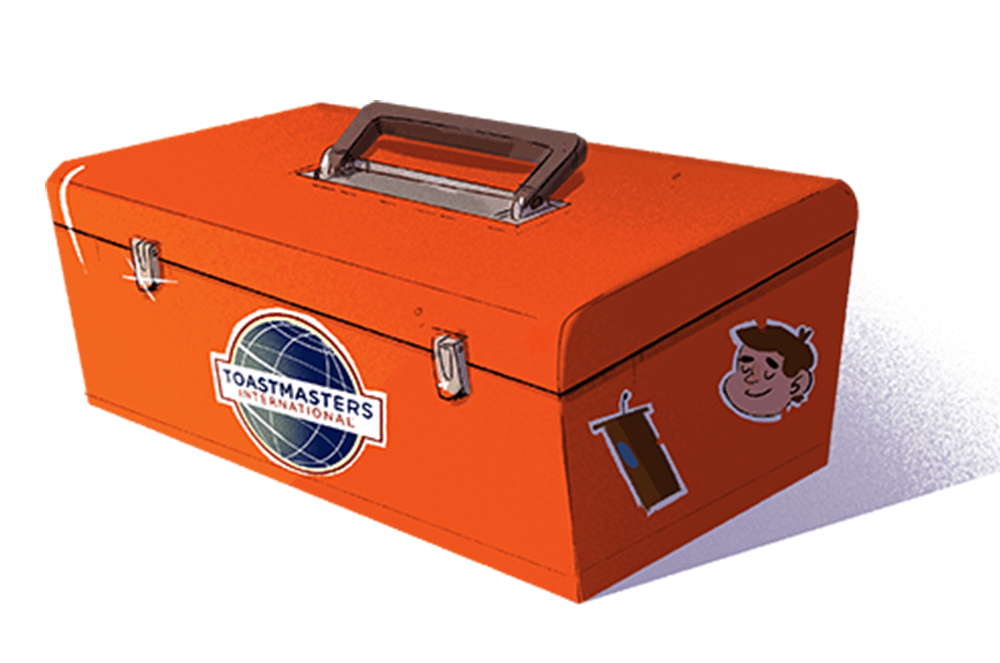 Click the play button to hear extra tips on what to do when your meeting goes off course.
You are this week's Toastmaster and it is game day. You have worked hard to fill all the roles. The meeting is planned. The agenda is printed. And then—it happens.
One by one the emails come in: "I just got called into an all-day meeting." "I'm sick." "I'm in the hospital with double pneumonia." "I have to reorganize my sock drawer."
Suddenly you are left with nothing. What do you do?
You might be thinking, isn't that a bit exaggerated? Actually, a recent club meeting turned out just like that, including the double pneumonia situation (true story).
Yes, it's time for another exciting episode of everyone's favorite game, ­Last-minute Meeting Scramble.
First, let's see how bad it really is. Obviously, the grammarian, Ah-Counter, timer and evaluators can be assigned at the meeting, even if people have to sign up for more than one role. But what if all your speakers cancel? Can you find substitutes at the last minute? And, if not, how do you fill the time?
Some replacements can be found through a quick email. In my club, one of the members only needed to present a Successful Club Series speech to finish her Advanced Communicator Bronze (ACB). She already had her manual and just needed a few minutes to familiarize herself with the information. What if your club had a few of those manuals in your file box ready to go? What a great opportunity to train the club. Start with Table Topics to give the speaker a few minutes to prepare.
And, dare I ask, how about you, ­Toast­master of the day? Maybe you have a speech you could give. It would not be the first time the Toastmaster was also a speaker.
But let's say that no speaker is available. What do you do?
This may be the perfect time for an extended Table Topics.
This could entail the usual questions. If your assigned Table Topicsmaster is in attendance, he or she already has some questions prepared. It is perfectly fine to go a second and even a third round with the same questions. He or she could also generate a few additional questions.
"Recently, our meeting leaders decided to play 'Two Truths and a Lie.'"
Or maybe it is time to practice some creativity. Here are a few ideas:
Take the opportunity to gather member feedback. How about a question like, "If you could make one change in our club for the better, what would it be?" A question like that has its pros and cons, but it could help prevent situations like this during future meetings.
Here's a more interactive approach I have used. I carry a manila envelope to meetings, just in case. In it are 26 small pieces of paper, each with a letter of the alphabet on it. Each member selects a letter. Then they are asked to describe themselves with three qualities that begin with the letter they chose.
Exercises like this can be fun. It is not uncommon that the speaker gets stumped. If that happens, any member may shout out a suggestion. The speaker can accept or reject it. This usually results in a lot of laughter. And you come away knowing your fellow club members better.
Let's look at a third idea: Recently, our meeting leaders decided to play "Two Truths and a Lie." Each member gives three "facts" about themselves; only two are true. The other members then vote on which of the three was false. Of course, we kept track of how many each member got right, and kudos were handed out appropriately. It was a fun way to get to know more about our fellow members.
It is not unusual for some roles to ­become available at the last minute. For­tunately, it is rare that this happens to all the key roles. But it could happen. Hopefully, this gives you some ideas on how to handle last-minute changes to your ­meeting agenda.
If nothing else, look at late changes as opportunities to practice leadership and creativity, and have some fun in the process. In fact, it could turn into the meeting members talk about for years to come.
---

---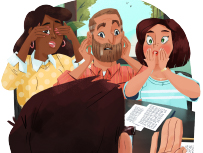 ---