A Dream Come True
I have an update since my member profile was published in May 2017, and how much has happened since that amazing opportunity to be featured.
I gave my first TEDx Talk in March; it was uploaded to the TED site a few months ago and I still can't believe how many people have seen it already. It's a dream come true and one of the reasons I first joined Toastmasters. I plan to apply this year to become an Accredited Speaker.
I have been offered several well-paid keynotes all over the country and have spoken in seven new states. Two were major annual conferences and one an all-Spanish presentation.
I was recently cast in a major national commercial as myself giving advice on financial literacy. I was also featured in the LA Business Journal and on Univision.
I am so thankful for my club, Compton Elite Toastmasters, for all their continued support. My professional speaking career has changed so much. Once again, I am thankful for this organization!
Natalie Torres
Compton Elite Communicators
Compton, California
Research for the Reader
Let me first congratulate you on the [July 2018] issue of the Toastmaster. To my taste it was above the usual high standard level, mainly due to the nice selection of subjects. The very last article, "The List," triggered a professional comment (see below). I am a heavy user of lists and I can confirm from my experience several points made by author John Cadley. For instance, the comforting feeling of control and the fact that some items on the list will never get done in the end.
But I am also a statistician and I wonder about the percentages cited as based on research. It is not obvious to me how you can establish the percentage of items that never get done (41 percent). It is even more difficult to imagine a method to detect by what percentage (33 percent) the likelihood rises that the item gets done just by putting it on the list. You would need some kind of comparison to a similar item not put on the list. But where to find the list of items not on the list? And already the decision to put the one item on the list and the other item not shows that a difference is perceived.
The research source was not cited. It could be good practice to give full credit and allow the reader to assess the strength of the argument.
Wim Kloek
Have Your Say
Luxembourg
I See Something Too!
Thank you, Immediate Past International President Balraj Arunasalam, DTM, for the fabulous year just gone. What a touching article you wrote in the August 2018 issue of the Toastmaster! What you were to Dananjaya Hettiarachchi's transformation is what Toastmasters International is to all of its members across the globe. Toastmasters International sees something in everyone! Dananjaya even visited little old Adelaide, which is way down under in South Australia. Why? Perhaps he sees something in us, too!
George Spartalis, ACB, CL
Raconteurs Toastmasters club
West Lakes, South Australia
Organize Your Future
What a coincidence to read "Decluttering Homes—and Lives" by Missy Sheehan (August) and listen to Star Hansen's TEDx Tucson talk "Listen to the Monster in the Closet" while I'm having my study and bedroom thoroughly organized after years of hesitation. Star encourages us to "listen to what our clutter is saying to us, make peace with our clutter and even get rid of the clutter to become masters of our time and space." It's inspirational. However, frankly speaking, it's easier said than done. Fortunately, thanks to lessons learned in Toastmasters, I finally let go of my ego and part of my past for a more organized future. I'm sure most members worldwide, to some extent, have clutter in their homes or offices. Believe it or not, you may even find inspiration to organize your next speech during this soul-searching journey.
Bruce Yang, DTM
Taichung Toastmasters club
Taichung, Taiwan
---
Do you have something to say? Write it in 200 words or fewer. Send us your name, member number and home club. Please note: Letters are subject to editing for length and clarity, and may be published in both the print and electronic editions.

---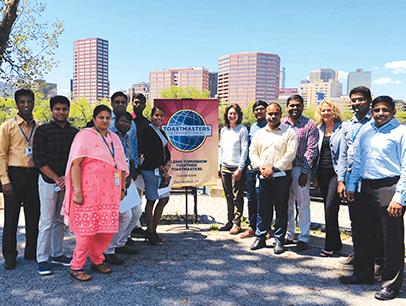 ---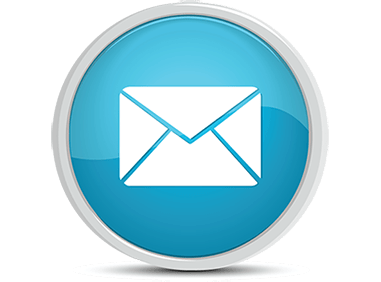 ---