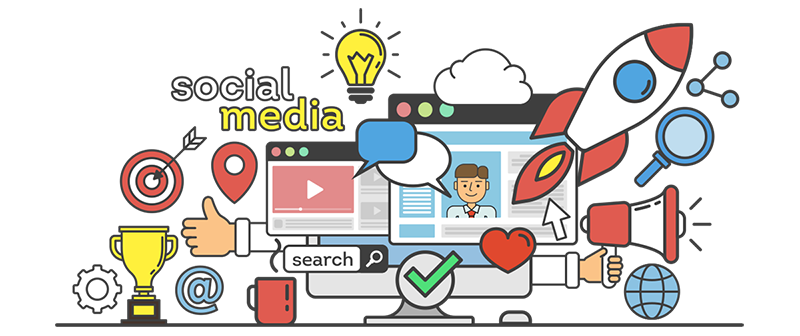 From listening to iTunes to tracking our fitness levels on Fitbits or communicating on Skype, we take advantage of digital technology to be more efficient. With technology moving so quickly, how can members or clubs benefit and capitalize on digital innovation?
As the 2015-2016 Public Relations Manager of District 73, in Australia, I experienced firsthand our district's digital transformation. We relaunched our website, moved our newsletter and district communications to an email marketing service and revitalized our social media platforms. While going digital was challenging at first, it helped modernize the member experience and led to a significant upturn in member engagement and online awareness of Toastmasters within our district.
Digital Innovation Is Exciting
"The best aspect of technology availability is that it challenges clubs to be more creative," says Viranga Ratnaike, ACB, ALB, District 73 newsletter editor. Does your club or district website, newsletter or social media create energy and enthusiasm among members and visibility for potential guests?
By improving our offerings, District 73 generated excitement and helped attract more members and guests. The new website produced a 30 percent increase in website traffic alone and underlined the importance of having a dynamic 24/7 advertisement. Andrew Cox of The Hope Factory, a full-service digital agency based in Melbourne, reinforces this view: "A simple, clean and stylish website design can make an enormous difference to how people perceive your brand and the services you offer. More important, however, are clear calls to action that encourage visitors to take action."
By archiving old information, refreshing the format and adding extra features such as a blog and events listings, we made our district website more engaging and easier to use. Darrell Pitt, DTM, president of Fitzroy Toastmasters and vice president public relations at Carlton Toastmasters in Melbourne, believes an attractive website is one of the most important marketing tools of the modern age. The domain name, embedded in your website's URL, is a "24-hour-a-day advertisement for your club and can be used on every piece of marketing material that goes out for the club: pamphlets, posters, business cards, newspaper advertisements, on other websites, emails ... the list goes on."
We also became active on social media, posting pictures and links to articles and encouraging members to share their club news. Refreshing our website and going digital with our communications produced a huge injection of energy for existing members to re-engage with the district and each other.
To generate maximum exposure for our digital launch, we also ran some traditional advertising campaigns on trains, buses and trams, and ran promotions asking members to take photos or selfies with our advertisements.
Consistency In Your Communications
Going digital also allows you to streamline your processes. By moving our district newsletter and email communications to MailChimp, an email marketing platform that offers a free entry-level service suitable for club mailings, we could be more consistent and professional in our messaging and more creative in our approach. By having a hook or catchy blurb in our messages, we encouraged people to click on the hyperlink for more information, which would feed back to our new website. MailChimp allows us to automate our emails, including tracking, segmenting and scheduling.
With applications such as Google Docs, WordPress or MailChimp, administrators have greater usability and access whenever and wherever they like via a tablet, mobile or laptop/desktop. It reduces the need to be at home or work to update and share important information.
Understand and Connect with Members
Moving to digital platforms allows you to collect data to better understand your members and tailor your planning to their needs. MailChimp, Google Analytics, Buffer and Survey Monkey allowed us to collect data to make better and faster decisions. The platforms assisted us in measuring performance and delivering experiences and information that members want.
Using MailChimp and Google Analytics features, we can track email openings and visitors to our website, measure the success of advertising campaigns and uncover the specific pain points that users are experiencing when they visit our website. We also found Buffer a valuable time saver in managing social media accounts (e.g., Twitter and Facebook), and Survey Monkey let us survey existing members. Using the feedback from Survey Monkey, we could schedule, publish and analyze all our posts in Buffer in one place, which influenced the types of posts we did in the future.
With so many digital tools available, we believe that the available technology presents an exciting opportunity to breathe life into your Toastmasters club and increase member engagement. The possibilities are endless.
---
Michael Sloan, CC, CL
is a member of Talking Point at Docklands club in Victoria, Australia, and was District 73's public relations manager for the 2015-2016 year.
---