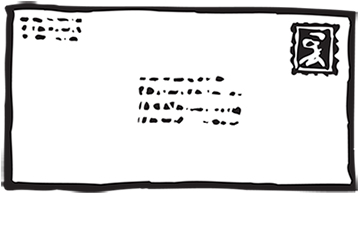 Table Topics Tips
In regard to "8 Tips for Table Topics" (March), we structure our questions differently than the authors. They recommend selecting the participant first, then having her pick a question. In order to keep everyone on their toes, we have the Table Topicsmaster ask the question first, pause, and then call on a member by name. This gets everyone thinking about their possible answer during that moment, engaging the whole audience.
Jack Wharton, ACB, ALB
Orlando Toastmasters club
Orlando, Florida
Meaning of Words Matter
In reading Gordon Thompson's letter, "What's in a Word?" (January)—about how one word can mean different things to different people—I was reminded of a similar situation I encountered in setting up a 401k plan for a United States subsidiary of a United Kingdom company. The person in the company's human resources department told me how people in the UK refer to the plan as a "retirement scheme." While we, in the U.S. and in the UK, speak a common language, sometimes the usage and meaning of certain words are quite different. If I referred to the plan as a retirement scheme, my U.S. customers would think I was doing something illegal.
Bob Burns, ATMG
High Noon Club
Sherman, Texas
My Father's Eulogy
As my father's eight-year battle with kidney disease was bringing him closer to death, I worried how I would handle the deep emotions and self-imposed pressure of giving the eulogy at his funeral. As the eldest of five siblings, I felt it was my duty to deliver it. I was relieved when I read the article "Specialty Speeches" in the December issue that suggested eulogies be read because our emotions can knock us sideways.
When my father, Dennis, passed away in January, I wrote a tribute to him and asked each of my siblings to provide me with their own. On the morning before his funeral, I read the tributes aloud to myself three times, edited difficult words, and underlined places to pause and emphasize—preparation learned at my Toastmasters club.
While I was extremely sad at my father's funeral, giving his eulogy was one of the most affirming moments of my life. I delivered our poignant tributes with ­clarity, passion and power.
As my father, a lifelong baseball fan, would say, I knocked it out of the park. It helped me fulfill one of my greatest desires: To ceremonially honor and bless my father upon his death. I did it for him, for my family and for me.
Thanks to Toastmasters for the great work that you do and for the support you gave me in honoring my father.
Tim O'Connor
Town and Gown Toastmasters
Guelph, Ontario, Canada
Growth in Toastmasters
I joined Toastmasters almost four months back and must admit there has been a ­phenomenal change in me and my ­communication skills.
We started off with one club in a small place—Siliguri, India—and now in a few months we can boast of having three clubs, and Toastmasters is still growing. With loads of publicity on social media and hoardings (also known as billboards) on main streets, more and more prospective members and guests are attending our sessions. We are awestruck by the flow and discipline of our newly formed clubs.
Glad to see people from all walks of life benefiting from clubs. The concept of the learning process is fabulous. Cheers to Toastmasters!
Dhiraj Golyan
Silguri Toastmasters club
Silguri, India
First Impressions
I am a new Toastmaster and January's issue was my first magazine. I have to say I am very impressed. I have never in my entire life seen a magazine so filled with pictures and words about strong professional women who kick butt. I just want to give kudos to Toastmasters for this; it is a refreshing change! Toastmasters rocks!
Aazir Munir
Kitchener-Waterloo Toastmasters
Waterloo, Ontario, Canada
A Heartwarming Story
Caren Neile: What a lovely story to read in the December issue of Toastmaster magazine ("The Vows of Marriage"). For days it has been "Siberia South" here in Paris and I am finding many excuses not to have to go outside. Tucked in my cozy apartment with a Vin Rouge, I get ready to cross this off of my to-do list: Read the December Toastmaster magazine. The Siberian temperatures were good for something after all. "The Vows of Marriage" warmed my heart. Thank you so much for sharing your experience—it makes Toastmasters ever so real life. Wishing you a bountiful year filled with many "I do" moments.
Nancy Norton, ACG, CL
Busy Professionals
Paris, France
---
Do you have something to say? Write it in 200 words or less. Send us your name, member number and home club. Please note: Letters are subject to editing for length and clarity, and may be published in both the print and electronic editions.