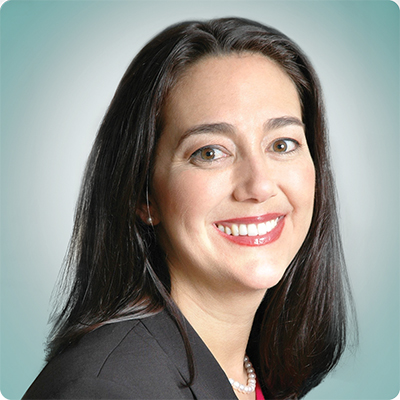 Toastmasters International has named Erin Gruwell its 2017 Golden Gavel recipient for her commitment to improving education by offering training and curriculum to teachers, and scholarships and outreach for at-risk youth. Gruwell exemplifies the Toastmasters values through her integrity, her respect for the individual, her ­service to others and her focus on motivating individuals to become their best selves. Gruwell will be honored with this prestigious recognition in August at the 86th Annual Toastmasters International Convention in Vancouver, British Columbia.
As a high school English teacher, Gruwell encouraged her dis­engaged students to write about their life challenges in diaries. She eventually captured her former students' collective journey in the best-selling book, The Freedom Writers Diary: How a Teacher and 150 Teens Used Writing to Change Themselves and the World Around Them, which also became a critically acclaimed movie starring Hilary Swank as Gruwell. She then founded the Freedom Writers Foundation, which offers programs to improve the education of all students. She created the Freedom Writers Methodology, a progressive teaching philosophy and curricula and uses it to teach educators around the world how to implement her innovative lesson plans in their own classrooms.
After the release of the book and movie, Gruwell began receiving requests for the Freedom Writers (her former students) to speak around the world. Although the students had bared their souls in the diaries, the prospect of standing before audiences and telling their very personal stories was daunting. Gruwell knew a colleague in Toastmasters and arranged for the students to attend an eight-week Speechcraft session at the Freedom Writers Foundation in Long Beach, California. "The Toastmasters leaders made it their mission to model what great speaking is for us, to help ease the Freedom Writers' anxiety about presenting and to encourage us all to take risks as speakers," Gruwell says. "Toastmasters became a game-changer for us." The group soon chartered its own club, Freedom Writers Toastmasters, in September 2014. Brimming with confidence and polished speaking skills, the Freedom Writers now travel the globe presenting to audiences of vulnerable and voiceless youth, with a message of hope that they, too, can overcome enormous odds to transcend their circumstances.
A new documentary titled Freedom Writers: Stories from an Undeclared War is set to be released next spring through the Public Broadcasting Service (PBS) in the United States.You can hear Erin Gruwell speak by registering for the Toastmasters convention. To learn more about Gruwell and the Freedom Writers, read the cover article in the May Toastmaster magazine.