Wouldn't it be great if everyone who visited your club, joined your club? Sure it would! But maybe you're thinking, how do we even get someone to visit our club?
Member recruitment is a common concern of Toastmasters clubs worldwide because building membership keeps a club strong and its members growing. Thankfully, there are many resources and techniques available to help your club develop an effective recruiting program.
Recruiting has several phases. First, you get the word out so visitors come in. Then you must create a visitor-friendly club environment. That means creating a fun and enjoyable experience for everyone. And while enjoying each other's company in a club is great, the heart of a good club is one that offers a high-quality experience when it comes to learning communication and leadership skills. No matter what you do to recruit new members, they may not stay engaged unless you deliver on the Toastmasters Brand Promise to empower them at every stage of their journey through personal and professional development. Club membership must offer a compelling benefit that is authentic and credible, and it must be consistently maintained.
Finally, you ask your visitors to join, and follow up with them, if necessary. Seems simple? It is! Let's break it down even further.
Get the Word Out
Recruiting starts with marketing and public relations—this falls on the shoulders of every member. When members adopt the mindset of sharing the benefits of Toastmasters, it's easier to draw in curious visitors. Traditional methods of getting the word out have worked for decades and continue to be effective, even in today's electronic, digital and online culture. For example, consider these time-honored methods:
1.Hold a meeting in a public place. Sometimes you can schedule a club meeting during a community event such as a town festival, networking event or holiday fair. Try hosting a meeting in a coffee shop or even a park. Aero Speakers Club in Laverton, Melbourne, Australia, conducted an outdoor Table Topics session at a local open-air market on a busy Saturday, patterning it after the famous Hyde Park Soapbox style where someone stands on a box to deliver a speech, eliciting responses from passers-by. Helen McKenzie-Fairlie, ACB, CL, a member of the club, proudly reflects on the experience: "Our purpose was to recruit new members to charter our club." The club chartered within two months.
2.Use print media. Distribute fliers, hang posters, mail postcards. The Toastmasters website has free resources, including fliers, brochures, charts, manuals, surveys, PowerPoint templates, letter templates and digital files. For your own print media, be sure to consult the Brand Manual on the Toastmasters website, which gives guidelines for colors, fonts and logo use, as well as convenient downloadable logo elements. Get help from someone with a marketing/design/advertising background so your items are both visually attractive and marketing-minded. Focus on the benefits, not just the features, of club membership.
3.Issue press releases to announce special events, contest wins and other news of note within your club.
4.Conduct special training programs such as Speechcraft, or one of the modules from the Success Leadership series, and open it up to the community or your company.
5. Invite guests to special events such as a speech contest, holiday party, open house or training event. Golden Speakers, a robust club in Fairfield, Iowa, population of 10,000, hosts regular open houses. Rick Starr, ACG, ALB, says, "We document everything about the event—the structure, publicity, content … so it's easier to plan the next event. We'll get 75 to 100 people at these events, and many join over the next few months. After each event, we review what worked and what didn't, and suggest changes ..." The plan works. His club has been President's Distinguished almost every year since it chartered in 1999.
6.Participate in member-building campaigns: Talk Up Toastmasters, Beat the Clock, and the Smedley Award. See the Toastmasters website for more information about these.
Less traditional methods reflect our world's reliance on digital methods and social media outlets. Clubs can reach a wider and more diverse population by using Facebook, Twitter, Instagram, LinkedIn, Meetup, online video, virtual (online) meetings, email, text campaigns and club websites. Social media does not replace face-to-face contact, but it can help you build relationships. Jenilee Taylor, DTM, of Cuyahoga Falls Toastmasters club in Cuyahoga Falls, Ohio, says, "Our best recruiting campaigns have had recruiting as a secondary intent. More guests join us because they love our Facebook updates. They see the fun we have and they want to be part of it. We start conversations on social media and visitors come."
Meetup is a social media tool where people can search for groups of people who share similar interests. A Toastmasters club can list its meeting on Meetup and people can find it by searching for keywords like "public speaking" or "leadership development." You can include all the meeting details, as well as general information about the club, and the benefits of membership.
"More guests join us because they love our Facebook updates. They see the fun we have and they want to be part of it."
If your club has a website, it's essential that the information is current, complete and accurate. If a website visitor sees the most recent post is from your 2015 spring contest, they'll see a lack of attention to the site and assume the club is not up-to-date. It's also critical that inquiries are handled promptly. When a visitor submits a question and receives no reply, it's a poor reflection on your club and on Toastmasters, in general. People will remember that experience for a very long time.
The website of the NUS Toastmasters club in Singapore is fresh and modern-looking. It is clear, current and compelling and offers member testimonials and states the benefits of Toastmasters. There's also a terrific promotional video, called The First Step showing the process of going from a frustrated and frightened speaker to a guest, and then a member. The club posts videos on its website and on YouTube. Finally, there's an FAQ that's easy to navigate with dropdown menus, and a blog with tips, resources and news. It must be working well. This club was ranked second in overall education awards for 2017.
YouTube is a fantastic recruiting tool. Not only is video the ideal medium for speakers, it engages people in a way that print media or web posts cannot. You can find "Video Tips and Tricks" on the Toastmasters website to guide you as you create your own.
These marketing outlets provide your club with huge opportunities to get the word out to get visitors in. The next step is to create a great experience for them.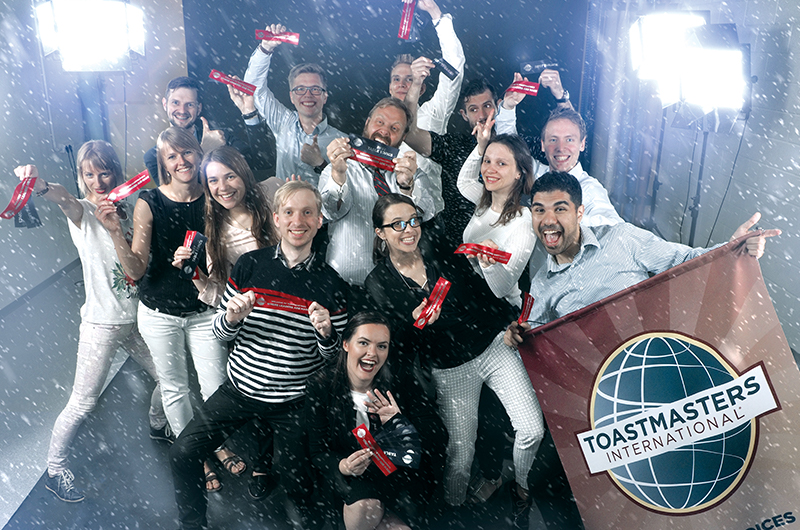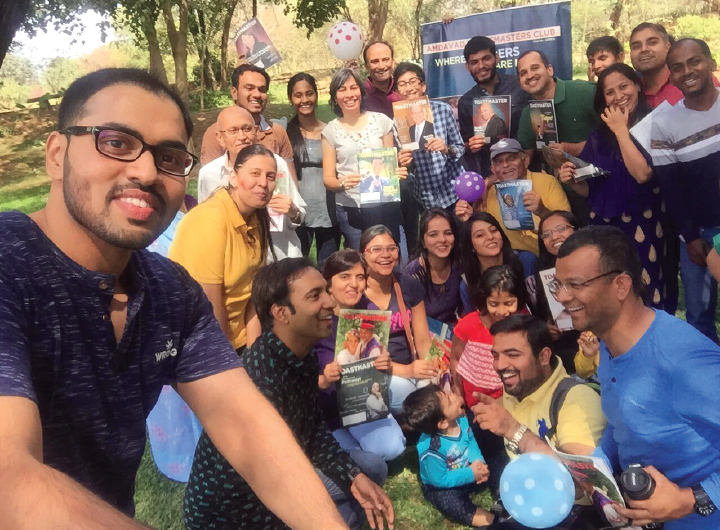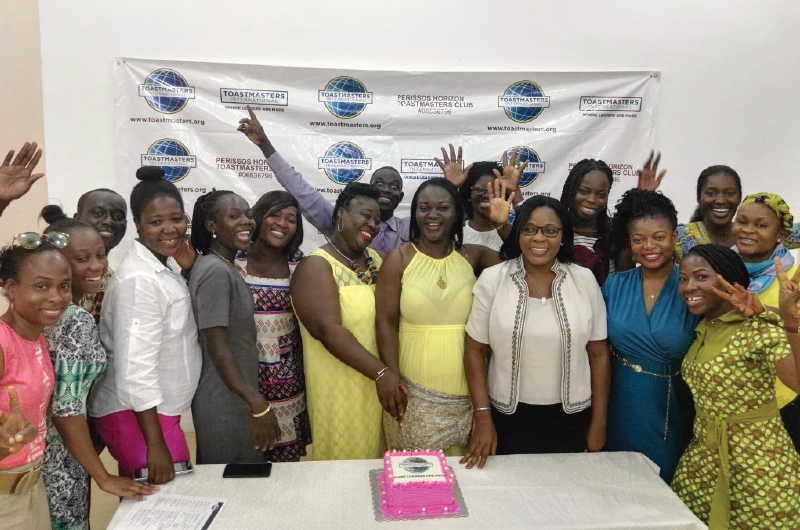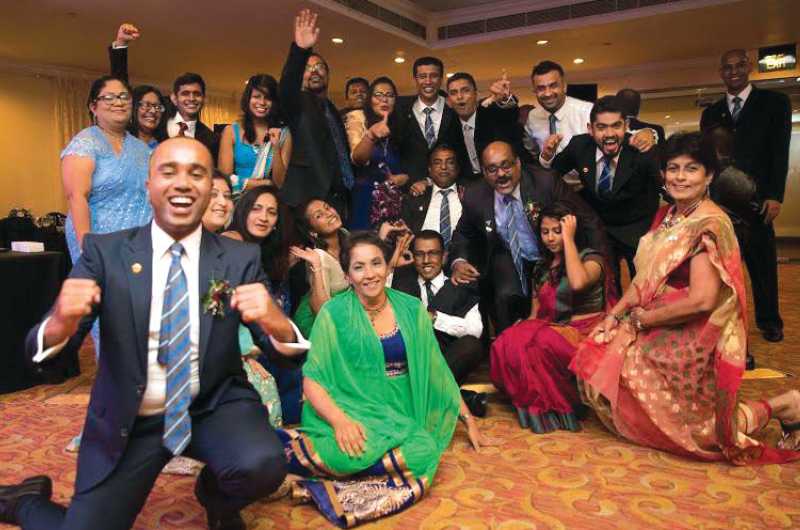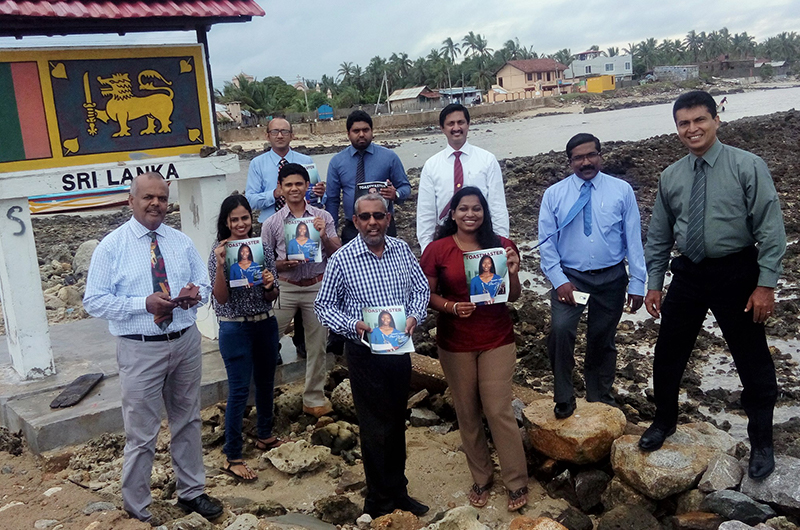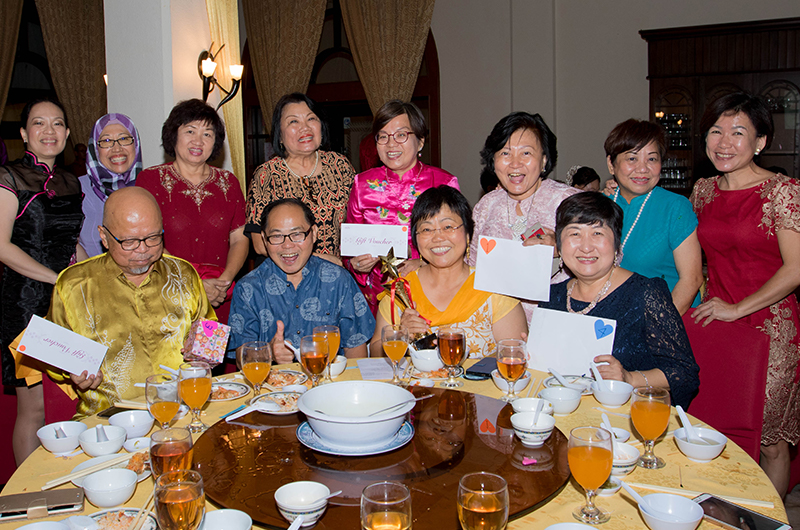 ---
Moments of Truth
In marketing, a "moment of truth" is when a customer engages with a brand, product or service, and develops an impression about it. In your club, you can evaluate that engagement with the Moments of Truth module in the Successful Club Series. A visitor forms a first impression before they walk into your meeting. If your venue is hard to find, or has insufficient parking or complicated security procedures, visitors may be frustrated or embarrassed for being late. Anything you do to help visitors find you will pay great dividends.
Queens Best Toastmasters club in Elmhurst, New York, was ranked as the No. 1 club in education awards in 2017. Its website offers precise directions to the meeting site, including what subway or bus line to take, where to park and a detailed description of the building interior. Invest in signs for your building's exterior doors and halls, leading visitors to your meeting. Is your meeting room accessible to all? Is it quiet enough to conduct a meeting? Is it set up ahead of time to project a professional image? Is your club banner displayed? Clubs meet in all types of venues from corporate conference rooms to public libraries or church basements. Whatever the space, make sure it's comfortable, spacious and acoustically adequate.
When visitors arrive, are they warmly welcomed? Do you provide nametags? Is the meeting well-planned so that there's not a lot of confusion beforehand? Are people adequately prepared? Start and end the meeting on time, because that communicates respect. Have guests introduce themselves to the club, stating how they found the meeting and what drew them in. Allow them to participate in Table Topics if they'd like. And always keep the energy and mood positive. Toastmasters are so accustomed to applause and energy, it's easy to forget that most visitors are quite surprised and often magnetically drawn to it.
Ask for the Sale
Peter Kossowan, DTM, from Edmonton, Canada, has the remarkable distinction of chartering more than 164 clubs. His sales background helps him attract visitors and convert them to members. He says, "I've been to many Toastmasters demo meetings where the people conducting the meeting don't ask for the sale! They don't invite the visitors to join. You have to ask for the sale!"
Many Toastmasters mistakenly assume that if a guest likes what they see, they'll simply join. However, only a few will. Most won't. Guests may leave the meeting wanting to join, but were not confident enough to ask how. If only someone asked them to join! On the flip side, it's tempting to say You should join our club! But that is not an effective invitation. The word "should" may be counter-productive. Denver psychologist Susan Heitler writes in Psychology Today about how the word "should" often sets unrealistic expectations, induces guilt and decreases the desire to do what you otherwise might want done. Peter Kossowan prefers a softer invitation. He says to visitors, "Now that you've seen the benefits of Toastmasters, would you like to join the club?"
Follow Up
Many visitors will join on the spot. Many, however, will need time to decide, making follow-up critical. Call them, or send a hand-written note. So few people send hand-written notes anymore, but they're always appreciated. Get a guest's permission to add them to the club email list, and keep them on it until they unsubscribe. Past District Governor Dana Barnes, DTM, a member of three clubs near Cheyenne, Wyoming (Cheyenne 798, High Plains and Rock Springs Raconteurs), says, "One visitor joined after 13 years (yes, 13!), because she kept getting emails." Ian Murray, CC, CL, of Brunswick, Victoria, Australia, echoes this. A member of two clubs, he says, "When people notice and decide to opt-in to a mailing list, it's a request for more information. Make sure they get regular updates as they mature from interested guest to stalwart member." Max Lopez of Daybreakers Club in Houston says, "Email interesting tidbits about member successes and club activities . . . . Without follow-up, we . . . miss so much."
While enjoying each other's company in a club is great, the heart of a good club is one that offers a high-quality experience when it comes to learning communication and leadership skills.
Recruiting is a lifestyle within strong clubs. It's not just a once-and-done activity, nor is it the job of only the vice president membership or vice president public relations. If every member adopts a recruiting mindset, you just may see a non-stop flow of visitors to your club meetings, and those visitors will become members.
---
Maureen Zappala, DTM
is a former NASA propulsion engineer. Today she's a professional speaker, author and presentation skills coach, as well as founder of High Altitude Strategies, a coaching and speaking service. Visit her website to learn more.
---