Wafae Owen, DTM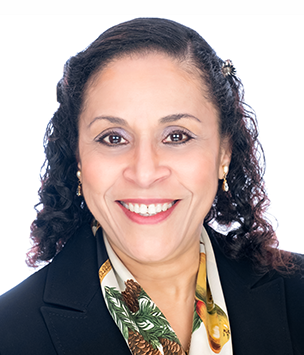 Member Since:
2001
Home Region:
3
Home District:
55
Supporting Districts:
3, 5, 16, 23, 25, 34, 55, 113
Toastmasters offices held and terms of service (international, region and District level):
2022-2023 Region 3 Advisor
2020-2021 Immediate Past District Director
2019-2020 District Director
2018-2019 Program Quality Director
2017-2018 Club Growth Director
Toastmasters honors and recognition:
2018-2019 Excellence in Program Quality Award
What key factors are most important as a Region Advisor to help the District achieve success:
Building strong relationships and trust with all District leaders
Staying connected with the District leaders
Communicating news and changes in policies and following-up on deliverables
Training teams to be effective in their role
Providing the platform for knowledge, ideas, and best practice sharing among leaders
Encouraging leaders to stay focused on the District mission
Brainstorming to lead leaders to solution for challenges
Recognizing and celebrating small and big achievements
What key strengths do you bring to the District leaders?
My passion for club growth is strong, experience with budget, and knowledge and understanding of the Toastmasters International governing documents
My resolute commitment to lead the District leaders to success
My high energy
My active listening and flexibility
Why are you interested in serving as Region Advisor?
I want to empower my fellow Toastmasters to continue developing and ensure they have the tools and resources to realize their goals and achieve excellence. I am also looking for ways to leverage my Toastmasters experience to make a positive impact on the District leaders. Additionally, I want to continue paying forward the benefits I have received from our organization and take on new challenges to develop new skills.